Insights: Articles & Resources by Oliver Inc.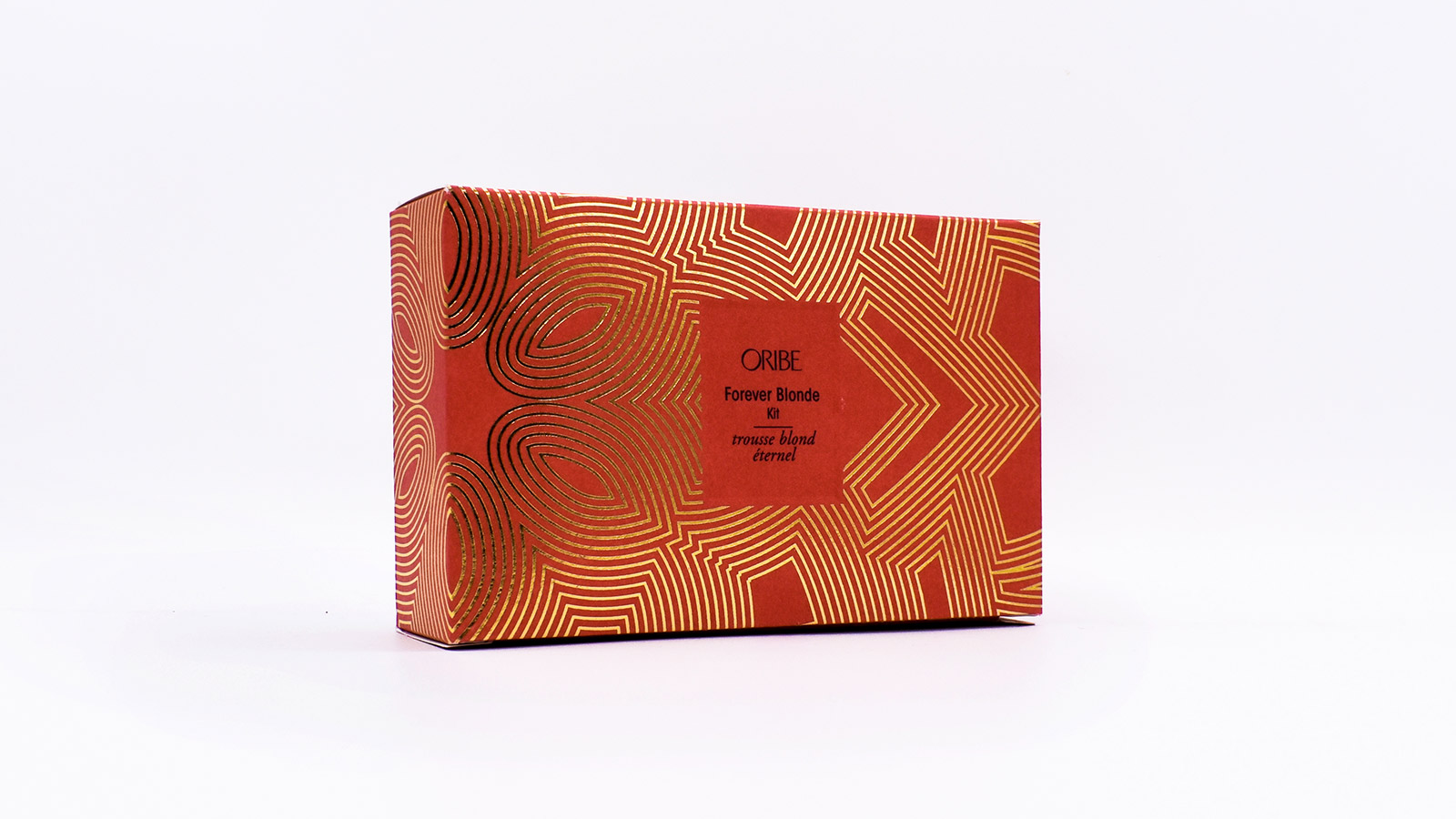 Hot Foil Stamping vs. Cold Foil
The abundance of decorative effects available to you truly makes the folding carton your canvas. You can combine inks, specialty coatings, and structural design to elevate your brand and appeal to consumers in all settings, retail or online.
So long as people associate 'shine' with quality, foil stamping will remain a popular decorative option for companies. It's a tried-and-true method that dates back centuries, with innovations expanding its use today. Once the purview of luxury brands and deluxe confectionery companies—think those high-end chocolates popular around Valentine's Day—foil decorating has now become far more commonplace on a wide range of everyday product packaging.
The expansion reflects both the technological improvements in applying foil that have yielded lower costs and the growing need to differentiate products. While many printing and packaging companies use traditional hot foil stamping, more companies are also offering the latest in cold foil application.
Here's what you need to know about hot foil stamping and cold foil as you consider adding a sheen to your folding cartons or printed materials.
About Hot Foil Stamping
The days of sealing sheets of literal gold to the covers of books with the help of a hammer and die cuts are long gone, but the technique itself remains relatively unchanged.
In the modern process, foil is dispensed over the substrate against a counterplate. A chase mounted with a custom die (i.e., what you want to appear in foil) stamps down swiftly with heat and pressure applied, allowing the defined area to adhere to the paper while the excess foil is peeled away. It leaves a clean, luxurious finish.
It's an efficient system that takes advantage of technological advancements. Dies can be customized to capture even the most intricate details. The foil itself, although we think of it as metallic, actually comes in a variety of colors, finishes, and textures. You can also combine hot foil stamping with embossing or debossing in a single pass to add a literal dimension to your cartons or printed materials.
About Cold Foil
One of the biggest differences between the hot foil stamping and cold foil techniques is right in the terms. The 'hot' refers to the heat and pressure necessary in that process, while cold foil relies on ultraviolet light rather than temperature.
Whether in sheet-fed lithographic or flexographic printing, cold foil can be applied inline. Foil is dispensed from a roll mounted inline and laid over the substrate, which has a UV adhesive printed in the desired pattern. A pressure roller seals the foil to the sheet before exposure to a UV lamp cures the adhesive and locks the design in place.
You can customize foils by applying CMYK or PMS colors to traditional silver or gold foils.
Industries That Use Foil on Their Cartons
Numerous industries rely on foil to enhance their folding cartons, including food and beverage, beauty and cosmetics, cannabis, fine wine, craft beers, and spirits.
Food and beverage brands employ foil to hint at the premium quality of their products.
Beauty and cosmetics companies frequently integrate foil into logos or smaller visual elements, contrasting with darker, more minimalist substrate backgrounds.
Even cannabis brands are turning to foil as a way to signal a high-end or sophisticated product in this emerging, competitive industry.
Fine wine, craft beers, and spirits find that foil can create memorable packaging, such as Virginia Distillery's using 18pt SBS with silver cold foil and a varnish matte coating for their single malt whiskey.


Implementing foil stamping immediately communicates refinement and class to consumers.
Which Process Is Right for You?
So, is hot foil stamping or cold foil stamping right for your project?
There's no one detail that will make your printing and packaging partner suggest one over the other. A general rule of thumb, however, has to do with the size of the area you wish to foil. Hot foil stamping works great for precise applications, defined patterns in small areas. Cold foil, on the other hand, is the preferred technique for large areas, such as moderate or full coverage of folding cartons.
Then there are customization considerations: Hot foil stamping allows for debossing or embossing in a single pass; cold foil gives you control over color.
It all starts by conversing with an experienced printing and packaging partner. Oliver Inc. has the expertise and printing technologies to apply brand-elevating hot foil stamping or inline cold foiling to elevate your brand. Oliver also designs innovative structures, offers a selection of decorative effects (including inks, coatings, and more), and detailed finishing to deliver creative packaging solutions and unforgettable unboxing experiences.
Contact us today to learn how we can help your products stand out on shelves and catch customers' eyes.
Topics