Insights: Articles & Resources by Oliver Inc.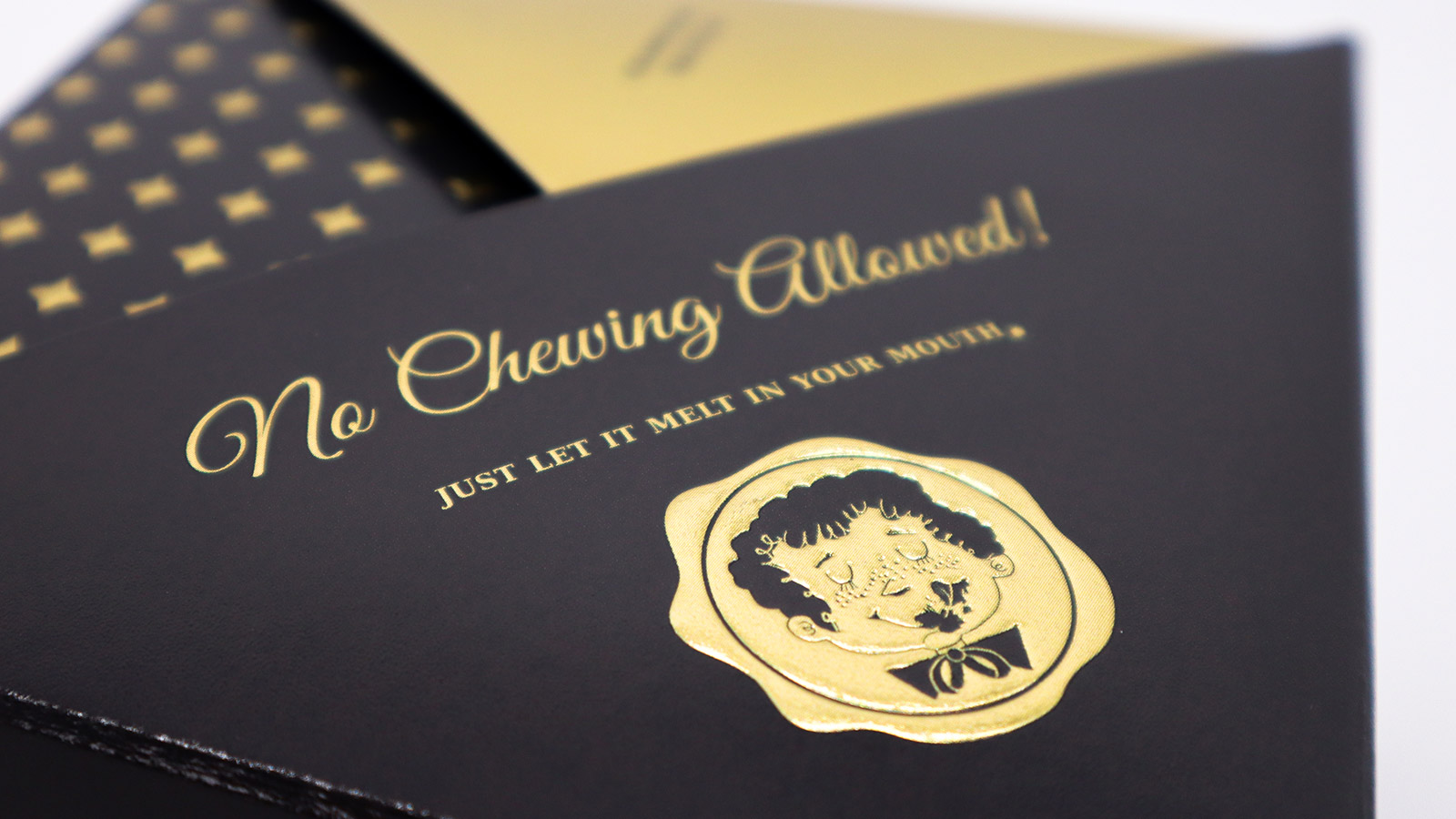 Packaging Design Ideas for Luxury Food Brands
Luxury is an almost indefinable term.
While it's associated with quality, it's less about how great products are and more about how they make consumers feel. Gourmet chocolates on Valentine's Day. Caviar at a dinner party. Cracking a bottle of rare scotch. An espresso to start a particularly difficult work day as opposed to everyday coffee.
All add a level of importance to an occasion.
In the food and beverage industry, packaging goes a long way in establishing a brand as 'luxury.' It's often the last thing customers see before making a purchase. If you want to position your products as luxury, then it better be reflected in the packaging.
Elements of Luxury Food & Beverage Packaging
Luxury food and beverage products cover a variety of subcategories. Most have a combination of artisanal qualities and higher price point, while signaling scarcity, premium branding, and an established pedigree.
Artisanal Qualities
Traditionally, 'artisan' has referred to skilled, hand labor. As it pertains to food, it's a reference to high-quality ingredients and a non-mechanical process, even if it's not entirely literal (after all, machines are involved in almost all food and beverage production). Artisan connotes attention to detail, that these products were thought out by an expert in the field: a chef, baker, or vintner.
The same should be true of the luxury food packaging.
Scarcity
Whether it's scarce or exclusive, there should be a feeling of specialty attached to luxury food products. These items are either hard to come by (with exclusive retailers) or available on a seasonable basis. As a result, stores fit them with brand displays, reserve their places up high (the idea of top-shelf drinks, for example), or make them available by request only.
Consumers have to take extra action to enjoy the luxury. That added effort translates to greater brand equity.
Higher Price Point
Consumers expect to pay more for luxury food items. However, this doesn't necessarily mean that you should pay more for food packaging, just that it should adequately communicate higher value.
Premium Branding
This is tied to perception. Position your products in settings that convey luxury. It should be represented in everything you print and produce, from social media presence to folding cartons to marketing collateral. Each packaging detail must reflect premium quality.
Established Pedigree
Luxury brands established long ago must be doing something right.
At least, that's a general belief, and why so many food and beverage companies make it a point to list their founding date on packaging and marketing collateral. It shows that they've been trusted over time.
Related to pedigree is authenticity. Start-up companies have built brands by appealing to conscious shoppers, for instance. An emphasis on going organic, sourcing products responsibly, and promoting sustainable initiatives have all made their way to the luxury food and beverage industry.
Think about all of the above factors and how they relate to your luxury food brand. Then, bring that conversation to your printing and packaging partner when it comes time for design.

If they're worth their weight in gold, they likely suggest some of the following options.
Foil, Debossing & Embossing & Special Coatings
Foiling has long been a staple of deluxe confectionery brands, and so long as people associate silver, metallics, and, well, gold with value, it will remain a tried-and-true aspect of luxury brand packaging.
Hot and cold foil each come with their own benefits and use cases.
Hot foil stamping provides an exceptionally smooth laydown and can be combined with embossing to accentuate the graphics. The process does require special tooling (dies) to define the foil stamping area and is applied on a stamping press.
Cold foil decorating, on the other hand, is done during printing and effective in accenting fine details and copy. Since the foil is applied first, you can overprint and create a dynamic range of colors.
Keep in mind: Selectively applied ornamentation is a staple of luxury food brands. Gaudy designs can turn away high-end consumers who value elegance and exclusivity.
The visual impact of foil can be amplified when combined with other decorative effects. Debossing and embossing add a physical dimension to your important brand elements (a logo or word script). Or finish it off with an elegant coating, a soft matte with a dark color (or an off-white) to really make the metallics of the foil pop.
Foil stamping is especially common for luxury chocolates. Check out No Chewing Allowed! for a clear example.
Everything about luxury food packaging (the seal, the script, the pattern against a black box) should evoke affluence or sumptuousness.
Luxury Food Material Choices
There's a reason gift sets come in rigid boxes (custom and wholesale). The packaging provides adequate protection over time and sustains repeated openings and closings.
With clever graphic designs, it also doubles as a display. But rigid box structure plays another important role, as well. Its heft and sturdiness reflect the value of your luxury food products.
While rigid boxes may not always be appropriate for food or beverage items, that quality remains. You want to choose a substrate with a thicker caliper for folding cartons or food-safe boxes that hold luxury products. It sends a clear message to the consumer that what's inside is worth protecting.
There are other food packaging material considerations, as well. Windowing is particularly popular for artisan chocolates. It gives a preview for consumers to immediately match the gourmet nature of the product to the brand touches of the packaging (especially when foil is involved). Additionally, shelf-ready food packaging makes it easier for consumers to notice and pick your products off the shelf.
Then there's the sustainability component.
The principles of right-sized packaging can help reduce your use of materials, while also elevating your brand among environmentally conscious consumers.
Check out these coffee pods from Williams Sonoma. They display just how well the product fits into the carton, adding sleekness to an already elegant look. It's a thoughtful design, physically and graphically, that expands the purpose of packaging beyond mere protection.
Other brands have brought green initiatives to their packaging choices.
Asher's Chocolate Co., for example, has reduced packaging size, relies on water-based coatings, and implemented recyclable trays for its products. You can expect to see more food packaging decisions like this as eco-friendly measures continue to grow in popularity and importance.
Likewise, recyclable luxury food packaging is only going to increase, as well.
Sustainable Luxury Food Packaging
Let's stay on the subject of sustainability, because it ties in directly to branding.
Modern consumers care that the brands they support produce quality food and beverage items, look good, and do good. That last characteristic covers a variety of topics and initiatives. If your luxury products are sourced responsibly and have earned associated certifications, say it by displaying a clear message or logo on your packaging.
For example, you'll commonly see the Fair Trade certification prominently on coffee bags, in particular. This designation matters to eco-conscious consumers, as does where your paper-based substrates are sourced from. Look for luxury food packaging partners certified by the nonprofits Forest Stewardship Council (FSC), Sustainable Forestry Initiative (SFI), or Programme for the Endorsement of Forest Certification (PEFC).
Environmentally conscious consumers look for those increasingly familiar symbols.
If you want your brand perceived as sustainable luxury, that's a smart path to take. Lastly, sustainable packaging design means finding space on your packaging to emphasize causes important to you. Encourage consumers to champion and contribute to campaigns also important to them.
Other Luxury Food Brand Considerations
Sustainability is only one aspect of branding. The traditional application of standing out on shelves and cultivating loyalty over time still applies. Now, though, the shelves are physical and digital, and the loyalty builds with intelligent marketing initiatives.
All to say, your packaging needs to blend seamlessly with your online presence: an Instagram post that surrounds a box of chocolates with rose petals around Valentine's Day, or a package of espresso beans next to a steaming cup of coffee, to name two.
Also referred to as "connected packaging," this bridging of digital experiences with your luxury food packaging using QR codes, hashtags, and barcodes is an effective way to further delight consumers. It enables them to consistently feel bonded to your brand, whether your product is in their hands or they're scrolling through social media platforms.
Always remember, wherever your brand is, the feeling of luxury should shine through—especially on your packaging.
This is best achieved by working with an experienced luxury food packaging partner who understands the significant role materials and designs play in marketing. Packaging must adequately protect products from the outside, while advocating for products and communicating to the buyer the value of what's inside.
After all, when it comes to luxury food brands, what's on the outside counts just as much as what's on the inside. That's how consumers evaluate premium products.
At Oliver Inc., a Safe Quality Food (SQF)- and AIB-certified manufacturer, our design team delivers customized solutions that can elevate your brand and help emphasize your position as a producer of luxury food and beverage products. Contact us today to learn more.
Topics