The Complete Guide to Folding Cartons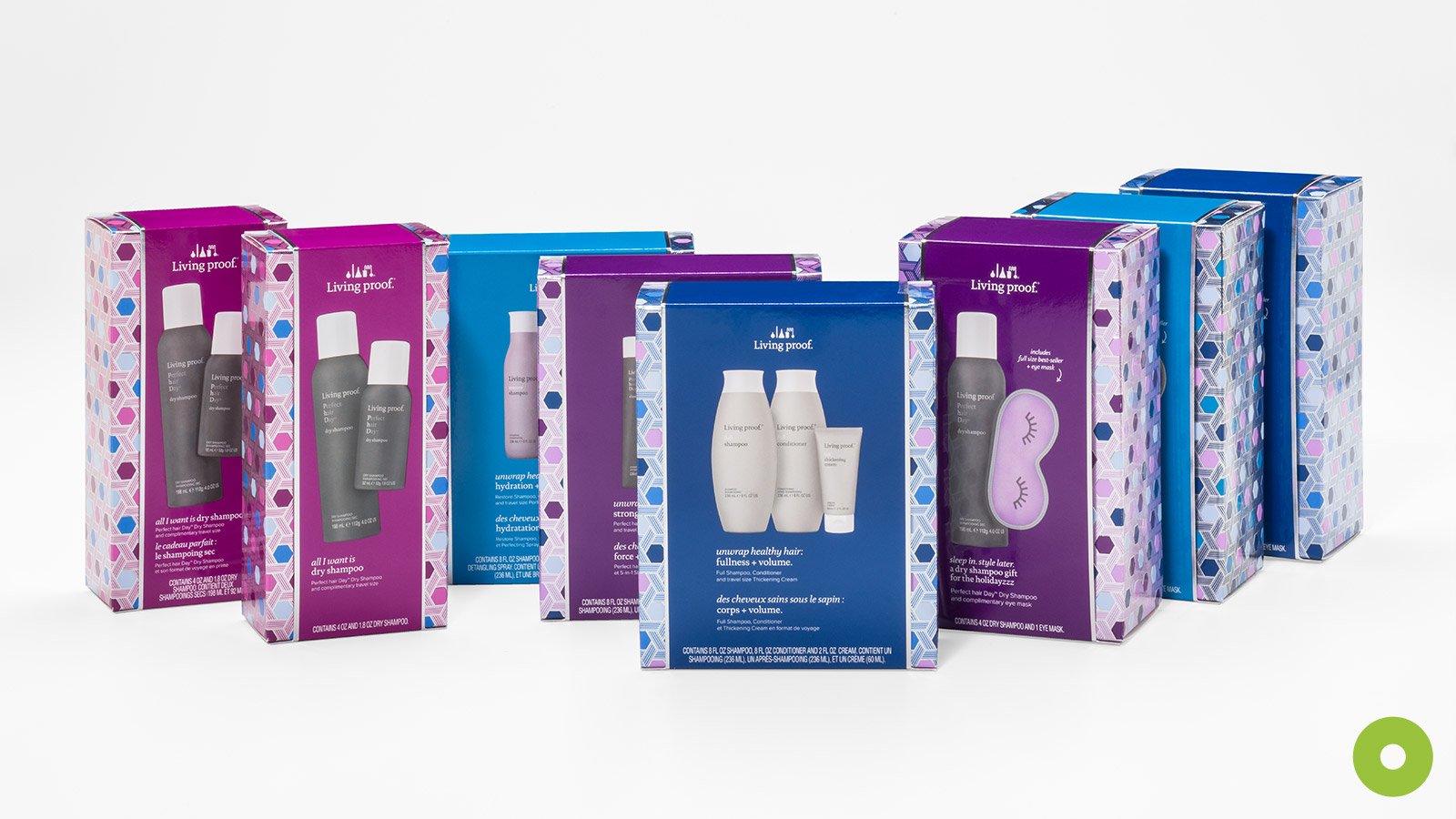 What Is a Folding Carton?
A folding carton, also known as simply a carton or box, is a form of paperboard-based packaging that is folded and closed to hold your products. Cartons are the first line of defense, and advertisements. They protect your products, communicate their purpose, and appeal to customers.
Folding cartons are simply important tools for your entire company. If you're not utilizing them properly, you miss out on opportunities to guarantee your products and elevate your brand. With so much responsibility resting on the folding carton, the process that creates it can be no less than perfect.
The right packaging partner innovates at each stage of the folding carton printing process, from pre-design to structural considerations to applying decorative effects and finishes. You have goals in mind. Your packaging partner should help you meet them.
This guide outlines the basics of folding carton designs and explains industry terminology to help you utilize the right packaging to take your products to the next level.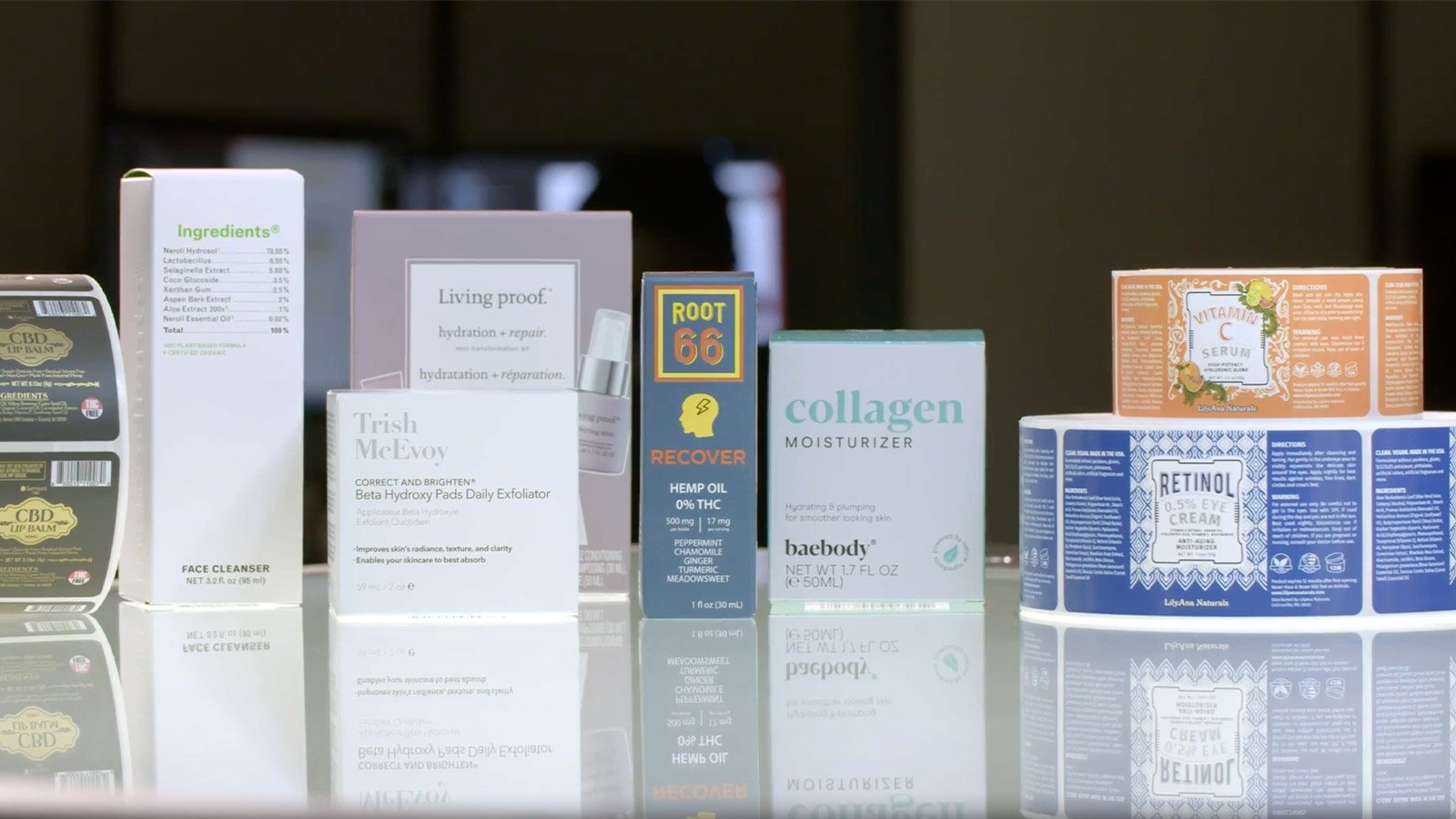 The Importance Of Quality Carton Design
In today's intensely competitive consumer environment, a package is considerably more than a simple enclosure or container for a given product. As marketers compete for shelf space and consumer dollars, packaging (especially secondary packaging) has become a dynamic, high-performing marketing tool. Folding cartons represent a considerable portion of consumer product packaging and play an active part of point-of-sale marketing. The folding carton protects the product, educates the buyer, and attracts consumers' attention, all to close the sale.
From a design perspective, the creation of a package involves two distinct but intimately related workflows, representing structure and graphic design. While graphics continue to play a critical role in boosting a product's visual appeal, the practical and functional advantages of a well-engineered package should never be discounted.
The structural design team plays an essential part in selling your products, and what follows is a brief overview of this process.
Before they begin, your design team should have a working knowledge of the following:
Packaging materials and their characteristics
Carton converting processes
Packaging line requirements
Handling process, including transport and storage demands
Retailer requirements
Consumer wants and needs
Government regulations
Environmental impact of the packaging
Finding the packaging components that best fit the demands of the product
The pre-design process should also determine if a standard design is appropriate or a custom solution is required. This is why it's so important to gather as much information about the carton's use and necessary characteristics as possible before starting the project.
Innovative structural designs include considerations for right-sized packaging, clever shapes and openings, and possibilities for decorative touches to elevate your brand and stand out on shelves.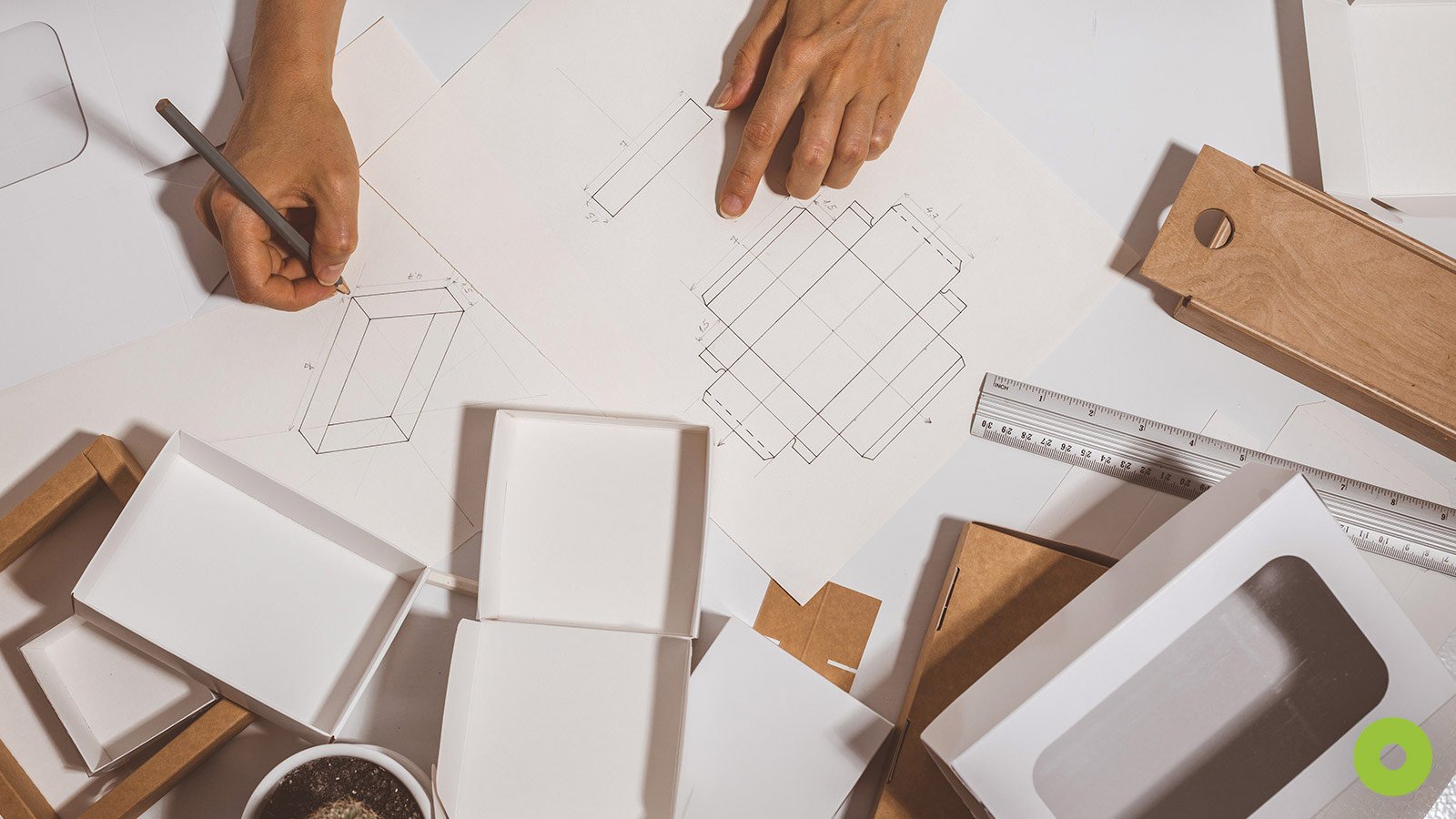 Primary Design Considerations
One of the primary elements of folding carton design is the material used. Paperboard is the most common, and it comes in a range of thicknesses and grades depending on the product.
What Is Paperboard?
Paperboard is a grade of fiberboard specially manufactured to withstand creasing. In other words, it will bend or fold without cracking. It's often smoothed and coated to give it a superior printing surface.
Paperboard is made primarily of cellulose fiber derived directly from trees (virgin stock) or waste paper products for recycled content (recycled fibers). Paperboard is generally distinguished from paper primarily based on thickness. Most mills classify paperboard as any thickness exceeding 10-point or 12-point, expressed in thousandths of an inch and measured with a caliper. You will often see paperboard described as 10-point (pt.), which refers to points on a caliper's display, or .010, which translates to 10 thousandths of an inch.
The more common types of paperboard include Solid Bleached Sulfate (SBS), which refers to paperboard composed of fully bleached virgin pulp (sulfate process) fiber with a clay coating on one or both sides. Bleaching the pulp fibers provides an appealing, high brightness. Recycled paperboard generally used in printed folding cartons is clay coated on one side, which provides a relatively smooth surface for print, and the uncoated side will appear gray or brown, depending on the fibers used.
Common Grades:
SBS - Solid Bleached Sulfate, coated on one-side (C1S) or coated on two sides (C2S)
CUK - Coated Unbleached Kraft. No less than 80% virgin fiber.

CNK - Coated Natural Kraft, coated on one-side with a kraft back
SUS - Solid Unbleached Sulfate, coated on one-side with a kraft back

CRB - Coated Recycled Board, coated on one-side (C1S) with a kraft back
CCNB - Clay Coated News Back will appear either tan or gray back (depending on the fiber used), clay coated front (C1S)
URB - Uncoated Recycled Board, uncoated on two sides
TMP - Thermal Mechanical Pulp, coated on one-side (C1S) *
*TMP is composed of middle layers of mechanical pulp sandwiched between outer layers of chemical pulp. The top layer is bleached and pigment coated. The back of the paperboard is cream in color. This is because the back layer of bleached or unbleached chemical pulp is translucent, allowing the color of the middle layers to influence the appearance.
There are specialty paperboards that are laminated with silver Mylar, rainbow holographics, and patterned foils. Specialty paperboards are created for a variety of functions, from aesthetics and functionality to enhancing the carton's environmental considerations. This is all part of asking the right questions upfront, so the designers get the complete picture, and you get what you need.
Grain Direction
Grain is the longitudinal arrangement of the fibers in paper or paperboard when they settle in the same direction as the travel of the paper or board machine. Why is Grain Direction important? A clean, crisp score is achieved by creasing across and not with the grain. Knowing the grain direction is an important aspect of planning and layout before the job is produced.
Paperboard Stiffness
Stiffness is one of the most important properties of paperboard, as it affects the ability of cartons
to run smoothly through the machine that erects, fills, and closes them. Stiffness also provides strength and reduces the propensity of a carton to bulge under the weight of settling, flowable contents such as cereal.
When considering which stock to use, note the stiffness or rigidity of CCNB is less than SBS. The reason is the recycled fibers are broken and shorter, which weakens the board. Designers often opt for a higher caliper CCNB to make up for the reduced stiffness.
Other Design Considerations
In addition to converter, customer, and consumer requirements, other design considerations may include federal, state, and local governmental regulations and guidelines from:
Food and Drug Administration (FDA): health and nutritional claims, Nutrition Labeling and Education Act (NLEA), Tamper Evident Packaging, Fair Packaging and Labeling Act (FPLA)
Federal Trade Commission (FTC): environmental and advertising claims
National Conference on Weights and Measures (NCWM)
Environmental Protection Agency (EPA)
Cuts, Scores, Perfs
Cut
The paperboard is cut through 100% from outer (clay) surface to achieve the following:
Separate blank from base sheet
Separate blank into individual component parts
Incorporation into other means of scoring paperboard (i.e., cut and crease, or perforation- type lines of weakness)
Crease Score (A.K.A. Bar Score)
A crease, or bar, score is a controlled line of weakness created by depressing a round-head steel rule into the paperboard, typically from a fold line with an unbroken outer surface. This is the most widely used method of creating fold lines between panels, flaps, and tabs of the typical folding carton.
Cut Score (A.K.A. Half Score)
Cut score (or half score) is an alternate type of fold line to the crease score, cut approximately 50% through from the outer (clay) surface. Cut scores fold easily and cleanly, but interior fibers are exposed in the folded state. Cut scores are frequently incorporated into opening features— i.e., double cut score—or in combination with a perforation type line of weakness to control accidental top surface delamination.
Perforation
Perforation is a line of weakness composed of intermittent cuts and spaces that's used as the primary type of scoring for reverse folding paperboard. Perforation may also be incorporated into various types of tear strips or opening features.
Reverse Cut Score
A reverse cut score is an alternative to the perforation as a means of reverse folding paperboard, cutting approximately 50% through from the inside of the paperboard sheet.
Double Cut Score
In a double cut score, pairs of offset and parallel cuts go approximately 50% through opposite sides of the paperboard sheet. It's commonly used as an element of a tear strip or incorporated into an opening feature.
Cut & Crease Score
A cut and crease score is an alternative to the crease score or cut score for forming a folding type line of weakness. It presents less resistance to folding than the conventional crease score and is less prone to accidental top surface delamination than the cut score. Because the top surface is interrupted by cuts, this technique is generally limited to internal scores not visible when viewing the erected carton.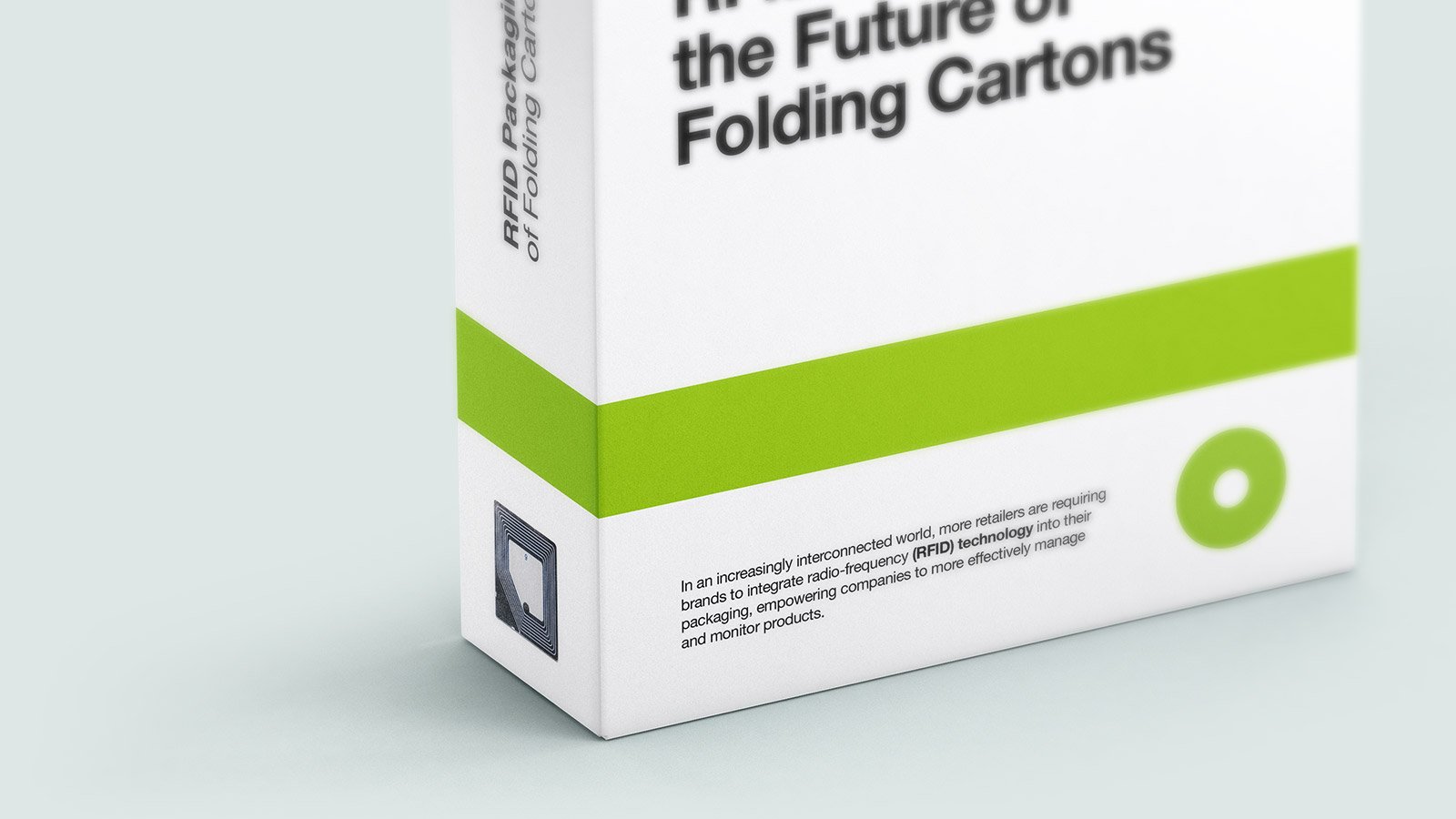 Communicating Carton Dimensions
Dimension Conventions
Dimensions, or measurements, for cartons in the tube and tray styles, and wherever possible in the multiple and specialty packaging styles, should always be expressed in the proper order of length, width, and depth (LxWxD). It should be noted that dimensions are also expressed as AxBxC (A: Length, B: Width, C: Depth).
Length, width, and depth should be measured as follows:
Length and width are measured at the open or fill end of the carton.
Length is usually the larger dimensions at the open end of the carton, or the dimension that will be the front of the carton. (In some instances it may be the smaller dimension, e.g., a counter display.) Length, or "A" dimension, should be expressed first.
Width, or "B" dimension, is usually the smaller dimension and should be expressed second.
Depth, or "C" dimension, is the distance between the open ends of a tube, or from the open end to the bottom of the tray. Depth should be expressed third in order.
All dimensions, unless otherwise stated, are measured from center of score to center or edge of carton blank.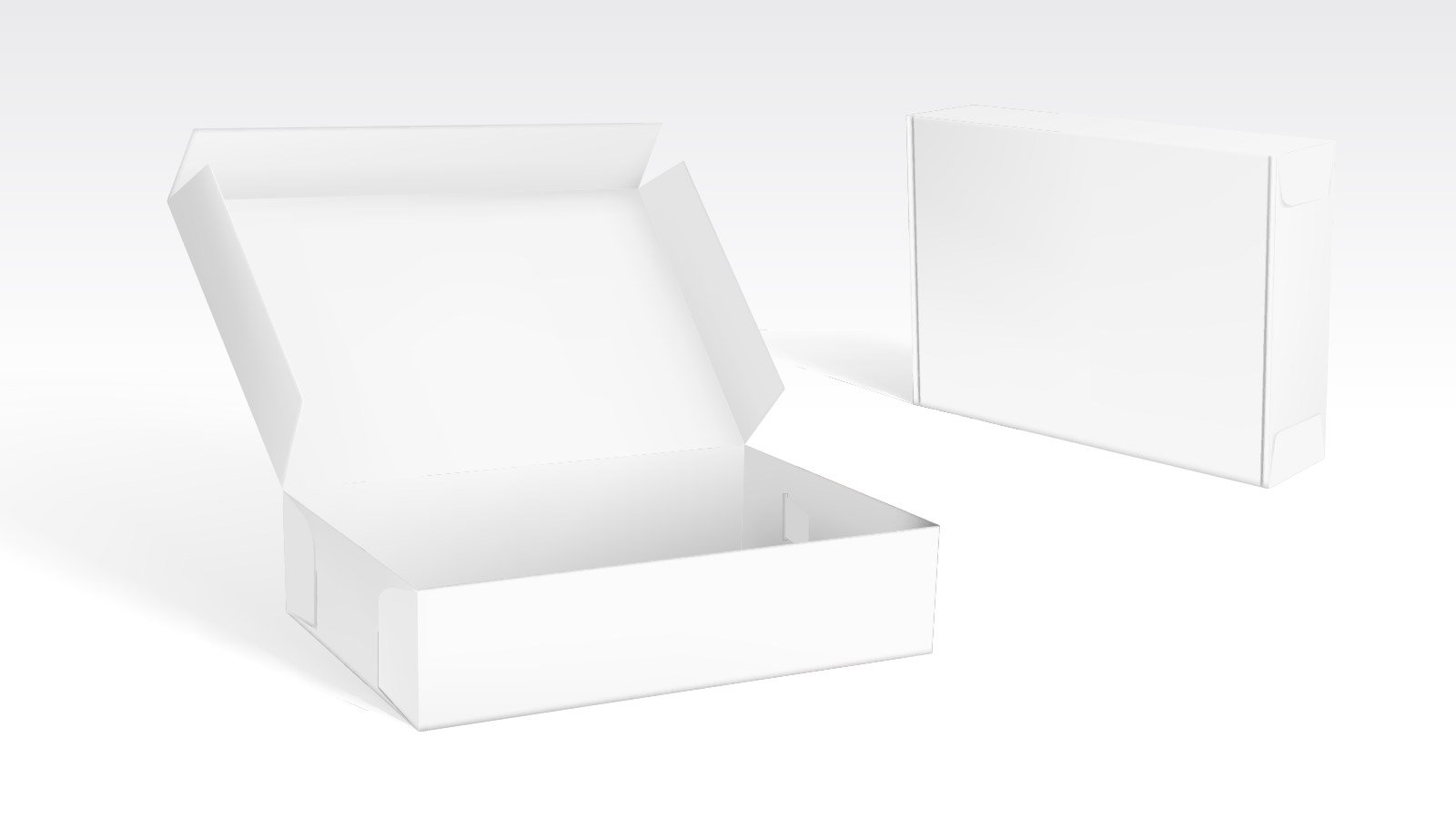 Fundamental Carton Elements
The fundamental elements of a folding carton are the panels, flaps, and tabs.
Panels
Panels are the major component parts of a folding carton, which define the major outer or partition elements. Example: A simple four-sided tube consists of a front, rear, left, and right side, and top and bottom panel.
Flaps
Flaps are secondary carton elements, hinge-connected along a free edge of a panel or another flap. Example: A simple four-sided tube with a tuck end closure top and bottom includes
a glue flap attached to the free edge of the rear panel, dust flaps attached to upper and lower free edges of the left and right side panels, and tuck flaps attached to the outer free edges of the top and bottom closure panels.
Tabs
Tabs are tertiary carton elements, hinged to a portion of a free edge of a panel or flap, or struck from without the plane of a panel or flap. Example: A double-wall Simplex tray has locking tabs, hinged off a portion of the free side edges of the inner end panels. The side-loaded tube style carrier has partition tabs struck from within the bottom panel.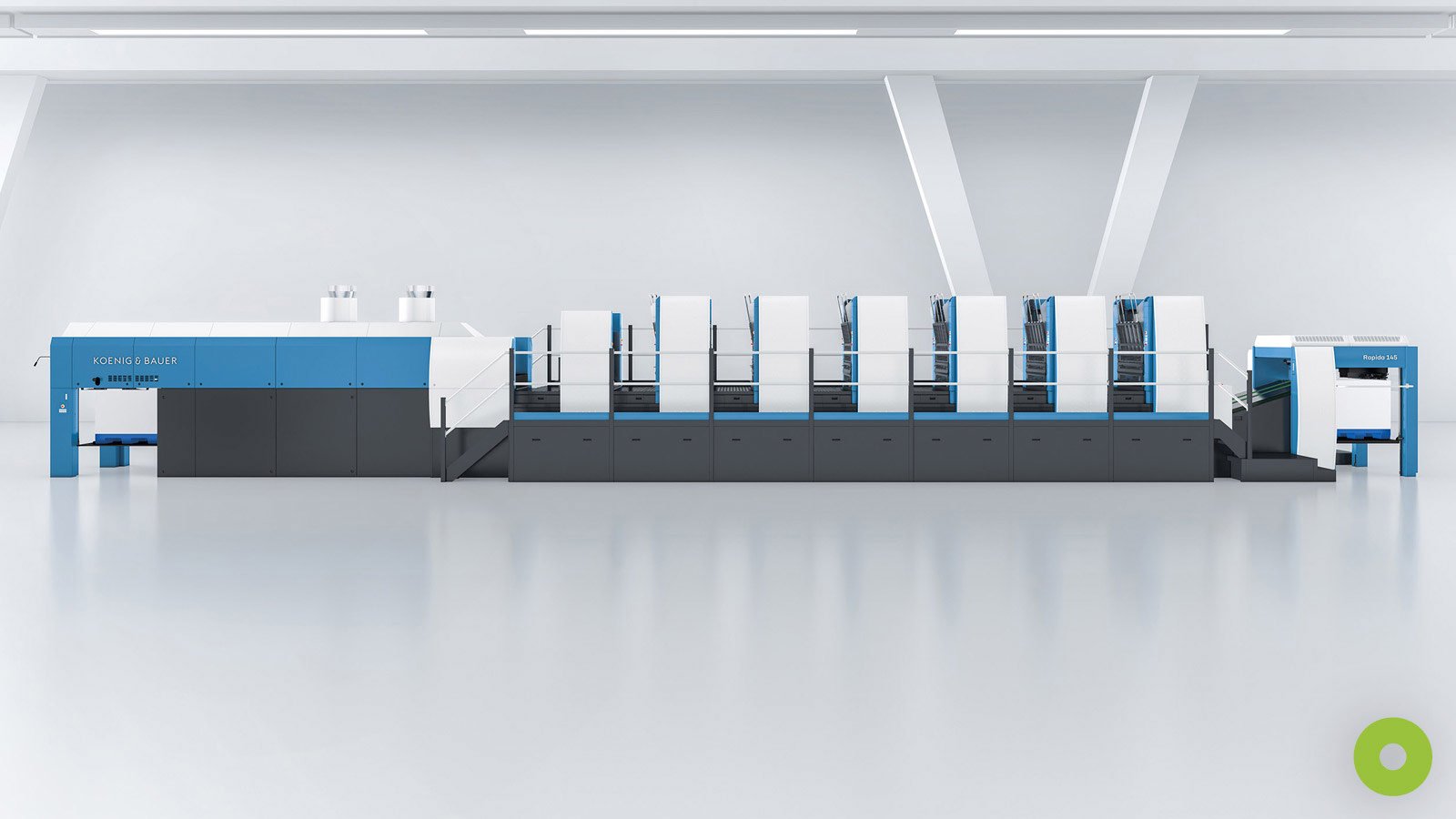 Printing Cartons
When researching potential packaging partners, ask about their printing technologies. Companies with the latest presses and capabilities not only produce precise folding cartons, but also open a range of possibilities for physical and graphic designs.
Offset Lithographic
Offset lithography, or 'litho,' has advanced as technologies improved. Companies are now capable of capturing the subtleties and sharp details of folding cartons. Modern presses accommodate different substrates that range in size as well as apply inks, coating, and inline cold foil in a single pass. It's the primary printing method for medium- and large-volume orders of folding cartons.
Digital Printing
Digital printing is 'file, print' for printing and packaging companies, and it's made a unique impact on folding cartons. Everything from colors, images, and copy can be customized to speak directly to an individual customer. The technique, once used primarily for business cards and printed mailers, is called variable data printing. Companies have relied on it to deliver impactful messages on their short-run folding cartons or specialty projects.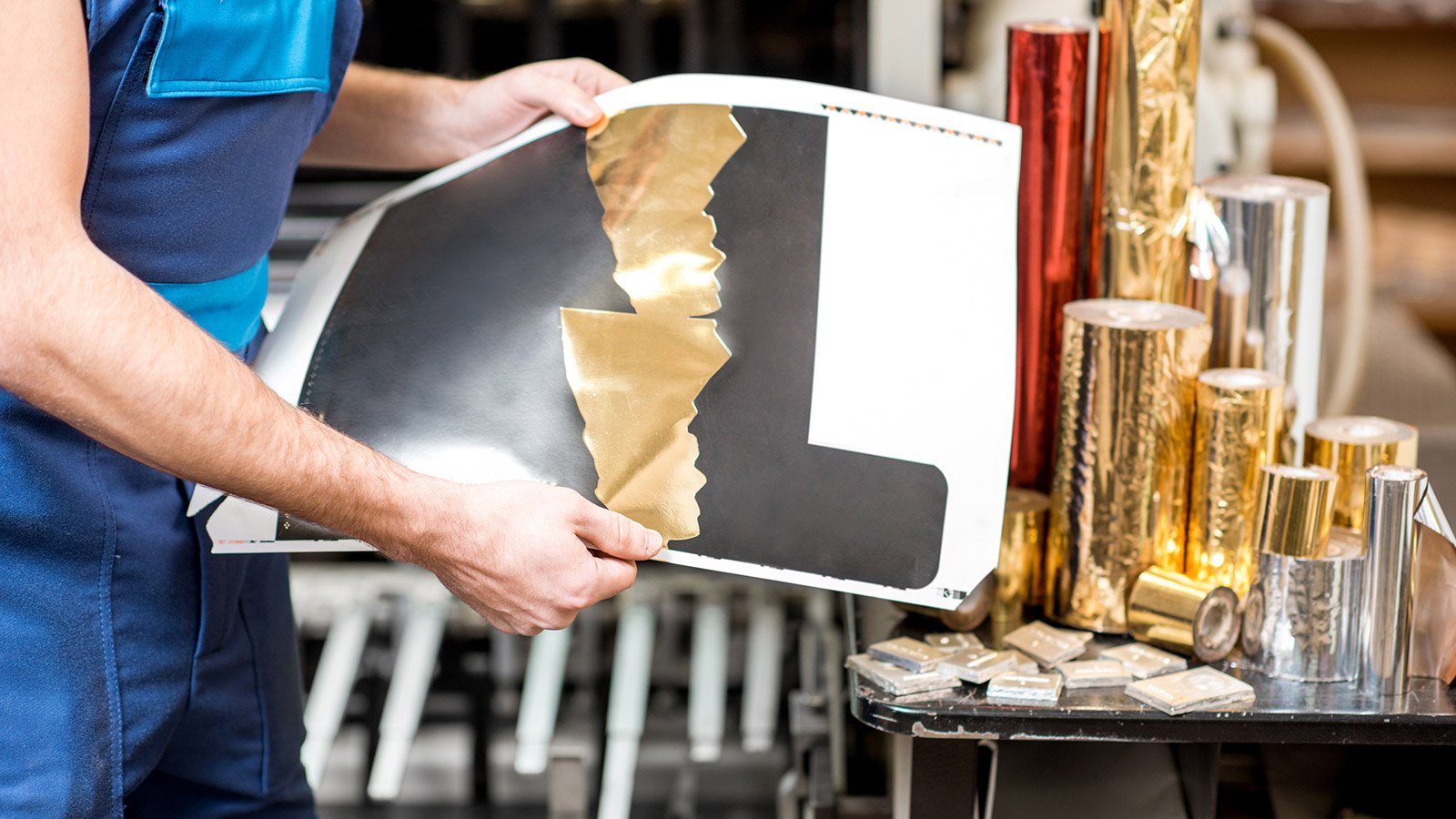 Finishing, Decorative Effects, & Fulfillment
The final touches on your folding cartons are so important, because they're often what the customers notice first. Use the opportunity to elevate your brand and help your products stand out on crowded shelves and in online settings.
The folding, gluing, and other last physical steps of the folding carton process should be completed with precision and care.
Then, the package really comes to life with decorative effects that evoke different qualities.
These may include the following:
Specialty Coatings
Metallic Coatings
Holographic Finishes
Windowing
Wax Seals
Some can be combined (hot foil stamping and embossing, for example) to really create a visually pleasing folding carton that your sales and marketing teams will both appreciate.
Although they can be used effectively across industries—to aid your marketing efforts, drive sales, and position your brand—decorative effects are particularly important to cosmetics and the health and beauty (HBA) sector.
The attractiveness of the packaging will inspire customers to pick up your products and tap into their own creativity.
Folding cartons in HBA can also blend nicely with marketing collateral and labels by incorporating similar brand elements.
That level of synergy is best achieved by working with a single printer that offers fulfillment for all of your packaging, label, collateral needs.
You'll save time and energy, not to mention ensure consistency in colors and quality across your materials.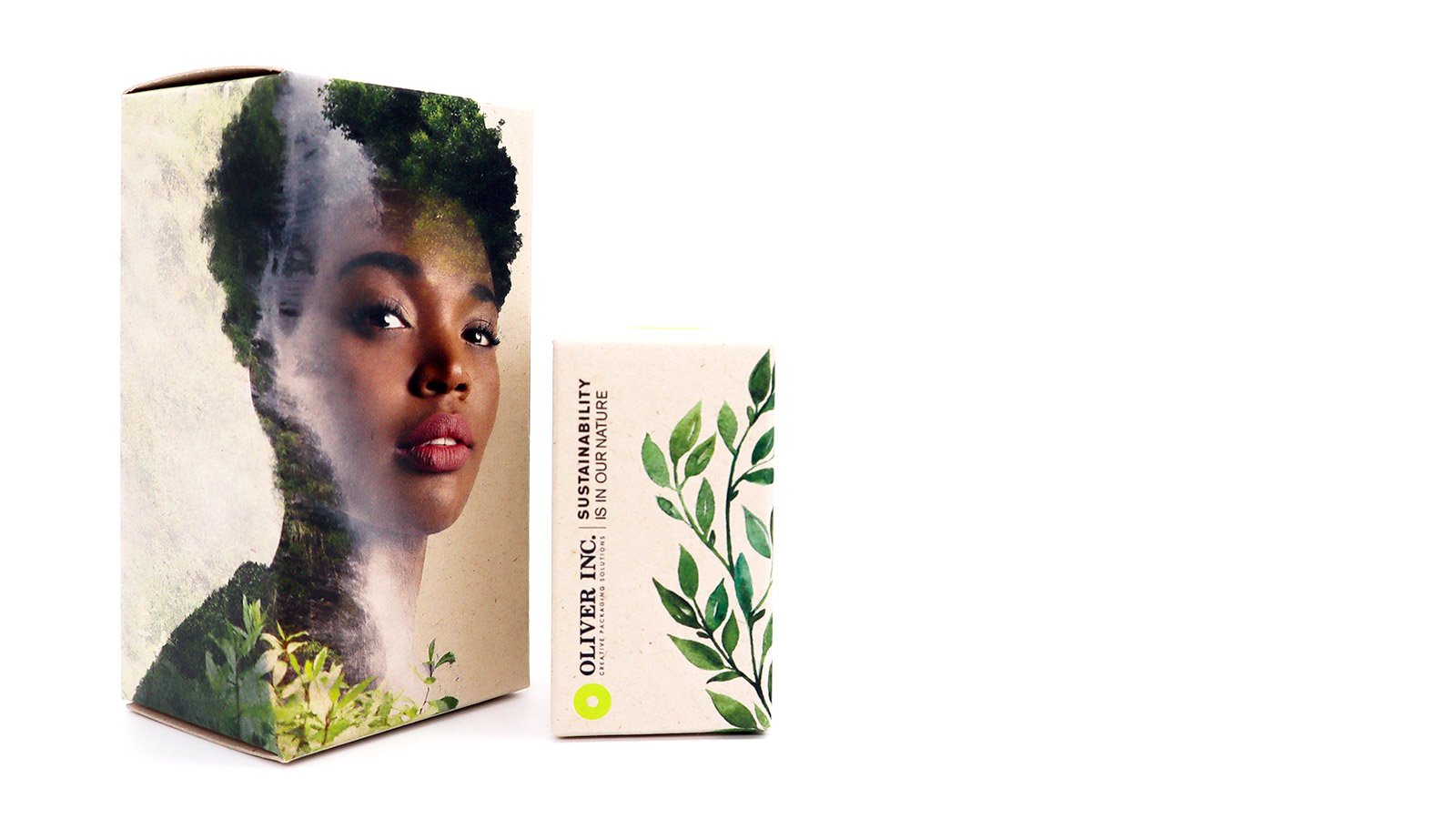 Sustainable Cartons
Sustainability is a sticky issue in that it's tied into every stage of packaging: from the materials to the resources, to the efficiency of the process, to the behavior of the producers and consumers.
Therefore, it's not the easiest thing to define. We believe sustainable packaging minimizes environmental impacts and maximizes opportunities for recovery, recycling, or reuse.
So, it's not as simple as associating 'sustainable materials' with sustainability as a whole. For folding cartons, you may find that a traditional paperboard is the best option for elevating your brand, protecting your products, and meeting your sustainability goals.
Having said this, alternative materials are growing in popularity. Let's look at a few.
Hemp
Once a limited-use material, hemp-based products have improved greatly. They can now be used for printed collateral, substrates, and even folding cartons. Even an apparent downside—the rough surface doesn't allow for glossy or smooth decorative effects—can work in your favor, as it conveys the packaging's sustainability. Hemp is more expensive than paperboard, however, and not technically tree-free: The fibers require a small amount of paper stock to firm up.
Sugarcane Board
The sugarcane plant's pulpy byproduct bagasse is the source of this biodegradable packaging. Sugarcane board is a popular choice in the food industry, and malleable enough for folding cartons.
100% Recycled Paper
Recycled paper functions nearly as well as traditional paperboard, and happens to be the most cost-effective option of these alternative resources. Producers such as Neenah are pushing the boundaries on what companies can do with recycled paper.
Soy- & Vegetable-Based Inks
The ink that populates folding cartons factors into the packaging's sustainability as a whole. Soy- and vegetable-based inks have pushed petroleum-based ones aside, as they're less expensive and just as effective.
While the aforementioned products speak to sustainability efforts, they're not one-size-fits-all (with the exception of inks). In other words, they don't make sense for every company or project. Instead, focus on your sustainability goals and find a printing and packaging partner that can help you meet them. If they carry paperboard from responsibly maintained forests and have implemented green practices at their facilities, you can confidently call your efforts 'sustainable.'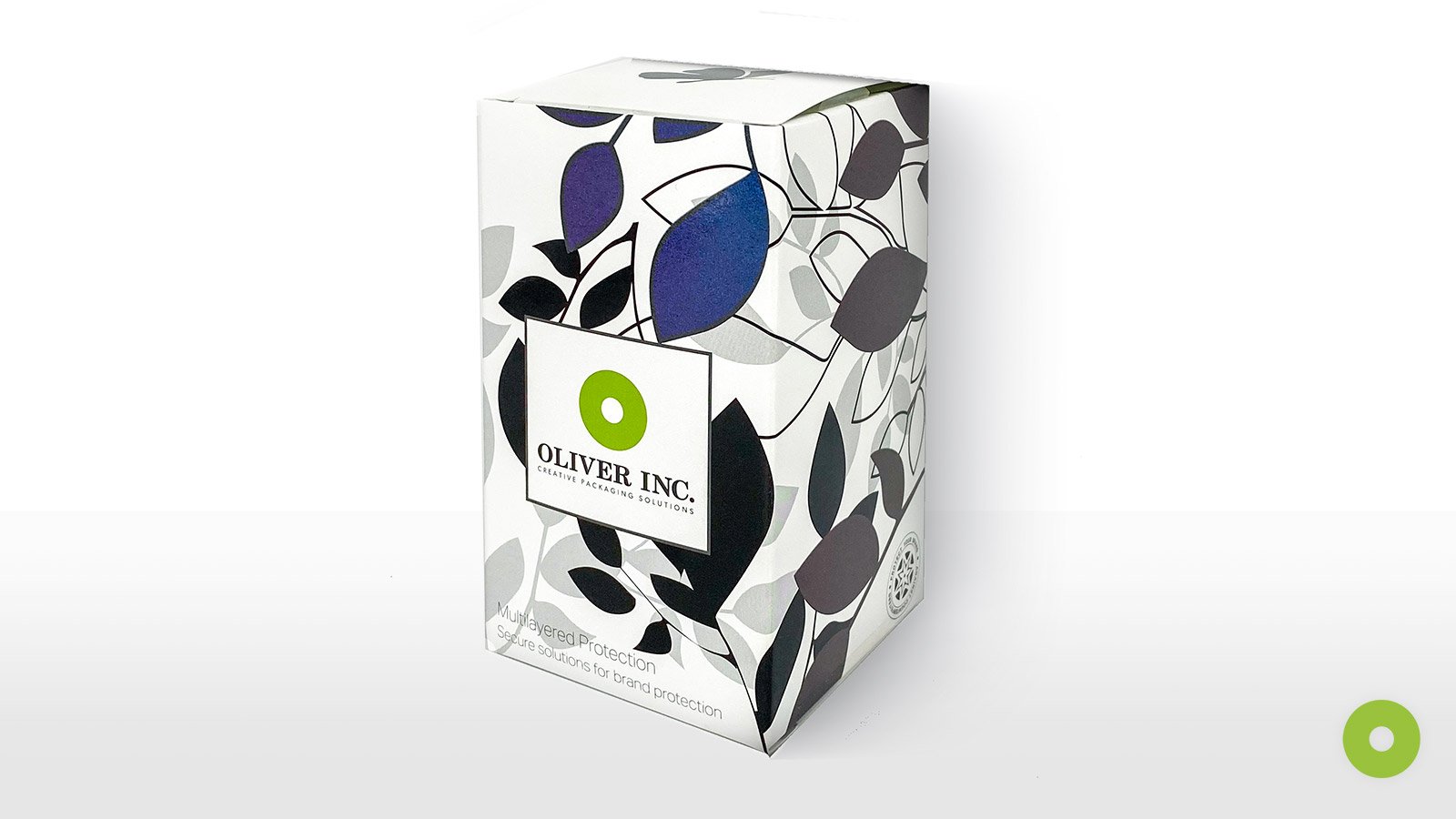 Anti-Counterfeiting
As e-commerce continues to grow in popularity, so do the efforts to counterfeit items, especially from luxury brands.
Printing and packaging companies have developed techniques to protect your brand and prevent counterfeiting with authentication solutions for your folding cartons.
Overt Authentication Solutions
Overt solutions are apparent to the naked eye. They're difficult for criminals to recreate and also provide visual cues for vendors and consumers that the products within the carton are legitimate. Overt solutions include the following:
Color-Shifting Inks: These don't literally shift colors but rather create an illusion based on changing angles.
Pearlescent Inks: The shimmering effect jumps off the carton and is not easily duplicated.
Tamper-Evident Closures & Labels: Have your folding cartons been altered or opened? These features will let vendors and consumers know.
Holographic Seals & Labels: High-end printing capabilities are required to add these to folding cartons.
Specialized 2D & QR Codes: These take the traditional bar code a step further as manufacturers can track their products, while, in some cases, consumers can scan QR codes to access exclusive content.
Covert Authentication Solutions
Covert solutions rely on digital technology to create authentication measures that can only be perceived with the right tools. Several examples include:
UV & Infrared (IR) Light-Reactive Inks: Under UV or IR lights, these inks confirm the authenticity of the packaging they adorn.
Thermochromic Inks: Heat reveals specific images imperceptible to the naked eye.
Hidden Indicia: Vendors use a special lens or decoding software to see these hidden features.
Digimarc Barcodes & Digital Watermarking: These invisible marks can only be detected by enabled devices.
Taggants: Invisible molecular or optical markers, taggants are added to inks and coatings and can only be detected with specialized laboratory equipment or proprietary field detection devices that are specifically calibrated for each branded solution.
A combination of overt and covert authentication solutions will give you peace of mind and ensure your products are adequately protected against counterfeiting. The best part: These solutions can blend in seamlessly with other brand features. Your folding cartons will be beautiful and secure—not one or the other.
Trusting Oliver Inc. With Your Cartons
You take great care to maximize the quality of your products. The same attention should be paid to your cartons. After all, your brand, and reputation, travel wherever they go.
Oliver Inc. has innovated cartons in nearly every industry for more than 200 years. We strive to wield a positive difference in the lives of our employees, customers, and communities, while building lasting relationships through creative and reliable packaging solutions.
Trust Oliver to deliver:
A

tried and true process

producing unique cartons that protect your products and elevate your brand.
Peace of mind, thanks to its investment in certifications, including nonprofits Forest Stewardship Council (FSC), Sustainable Forest Initiative (SFI), and Programme for the Endorsement of Forest Certification (PEFC) for responsible sourcing; ISO 9001 for quality management;

Safe Quality Food

; and G7 Master for consistent printing, to name a few.
Flexibility from a national footprint, with manufacturing centers in Ohio, Oklahoma, Massachusetts, New York, and Virginia.
Custom and wholesale carton options—visit

aspecialtybox.com

, an Oliver Inc. company, for your gift and specialty packaging needs.
Reach out to Oliver today to start your carton conversation!
Ready to learn more about how Oliver can serve your folding carton needs?
Schedule a consultation today.
Contact Us