Insights: Articles & Resources by Oliver Inc.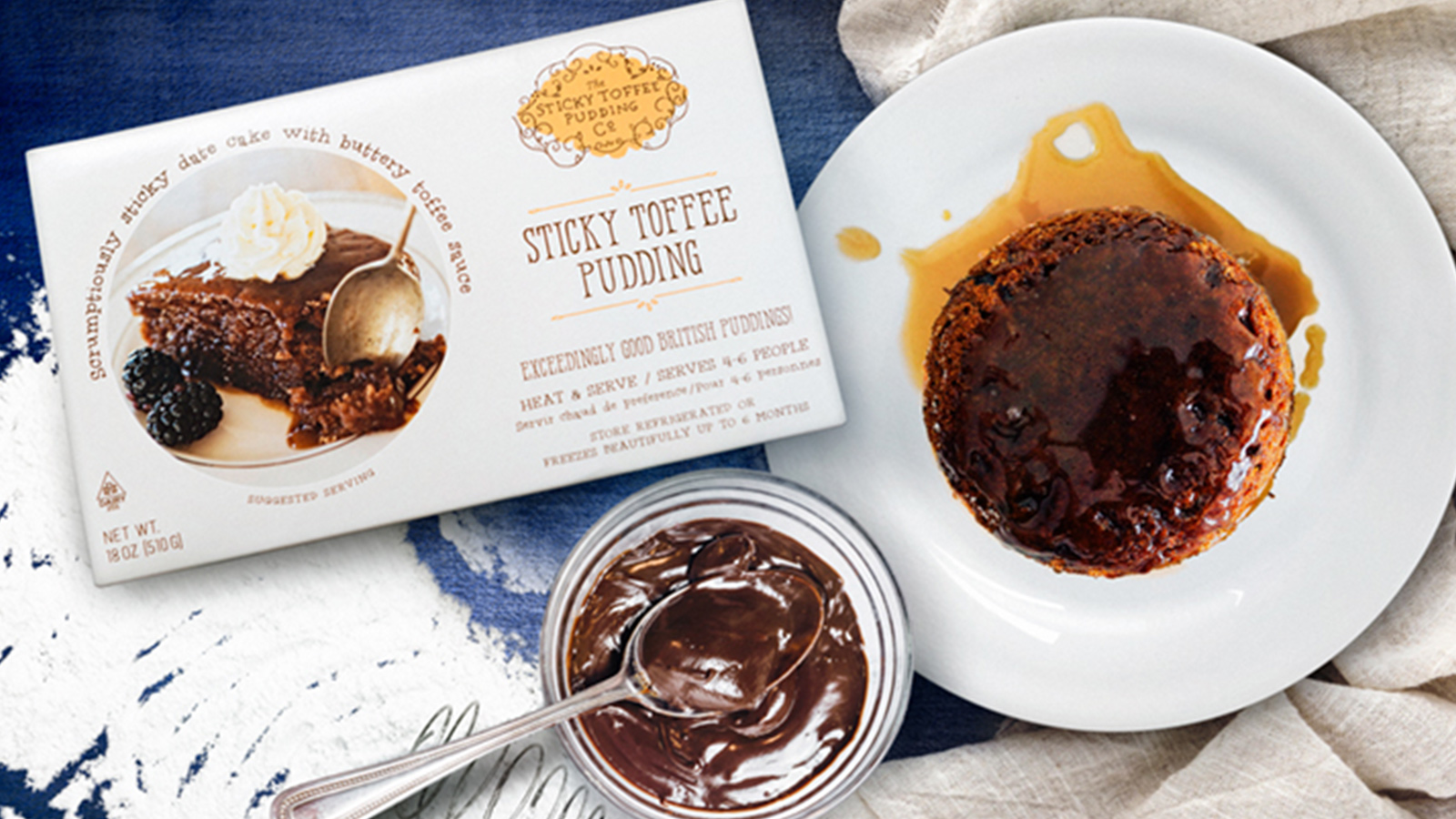 Mouthwatering Gourmet Sweet Packaging: The Sticky Toffee Pudding Story
Designing eye-catching food packaging can be challenging, but it's an important part of helping consumers connect to your brand.
Whether it's shelf-ready packaging intended for easy storage on retail shelves, utilizing coatings and laminates or embossing and debossing for luxury branding, implementing specialty options, or embracing sustainable food packaging, there are many ways to attract the attention of consumers.
This is the story of how a British baker changed her career, moved to the United States, and successfully launched a baked dessert brand with the help of a domestic packaging partner and thoughtful food packaging.
Launching the Sticky Toffee Pudding Company
Nowadays, it's not uncommon for people to change jobs several times throughout their careers. However, choosing to make a 180-degree shift—and move to another country—is no doubt a more difficult choice than usual.
Tracy Claros grew up in the U.K. dreaming from a young age of becoming a baker. When she grew up, however, rather than pursuing that culinary dream and attending baking school, she trained to become a speech and language pathologist.
For several years, she helped people recover from traumatic brain injuries and overcome speech impediments. While she found the profession incredibly rewarding, her passion for baked goods and desserts remained unfulfilled, and her childhood dream still nagged at her.
Claros travelled to the United States several years prior, and retained a valid green card. In 2003, she decided to risk it all and return with the goal of introducing authentic British desserts to the U.S. market. Believing Austin, Texas to be as good a place as any and launching the Sticky Toffee Pudding Company in 2004, she was faced with one major obstacle: explaining sticky toffee pudding to Americans.
Connecting With American Consumers
In the United States, pudding generally refers to a custard or a mousse, which are both sweet and creamy chilled desserts. In the U.K., however, pudding is the generic term for dessert. Puddings are traditionally baked or steamed, served hot, and covered in a sweet sauce.
Claros could have taken a shortcut and simply resorted to calling it cake, but she wanted to retain the British authenticity of her recipes. So, she stuck with it and began selling lemon pudding, hot chocolate fudge cake, and sticky toffee pudding at the local farmers' market.
Evangelizing the delicacy to every passerby she encountered, she quickly grew a loyal customer base. This eventually caught the attention of the local Whole Foods, a multinational supermarket chain, that offered her a small business loan through one of its entrepreneurial programs.
With this boost, she was able to grow her business, and soon Sticky Toffee Pudding products were available in local Whole Foods stores throughout the Austin, Texas region—followed by several nationally.
Securing distribution at other retail stores initially posed a challenge for Claros, since all her desserts are baked fresh—and never frozen. They required shelf space in refrigerator sections, as opposed to freezer aisles where dessert products normally reside in American stores.
This created another problem, with a solution provided by finding the right packaging partner.
The Sticky Toffee Pudding Company Takes Off
In 2007, Claros attended the Fancy Food Show in San Francisco—the largest annual specialty food and beverage trade show in the United States, featuring thousands of products, exhibitors, and attendees. Here she was introduced to her current packaging provider, Professional Image, now owned by Oliver Inc.
Oliver's experienced and knowledgeable team supplies her with exterior paperboard folding cartons showcasing beautiful photos of the dessert, and embellished with premium decorative effects reminiscent of the English countryside. She believes this secondary packaging has helped unify her growing product lineup and establish a strong presence on store shelves.
However, it was a 2008 mention in Oprah's O magazine that really made Americans sweet on the Sticky Toffee Pudding Company. The business took off metaphorically when Costco and Walmart chose to carry Claros' products, and then literally when deals were struck with British Airways and Virgin Atlantic.
It's now a $4 million per year business.
Claros only directly employs her son, while other tasks are handled by trusted partners. A 20-person team in Chicago manages the baking of her desserts, producing more than 1 million units per year to keep up with demand.
Throughout her more than decade of growth while working with Professional Image, Claros has appreciated its ability to keep up with large-scale packaging production runs without losing the friendliness and agility that initially attracted her to the company.
With a thoughtful packaging partner and compelling decorative effects, Sticky Toffee Pudding is well positioned for continued success, converting Americans to the deliciousness of British baked goods.
Professional Image brings more than 30 years of custom packaging experience to Oliver Inc., helping clients in cannabis, health and wellness, and food and beverage succeed. Contact us today to learn more about how attention-grabbing decorative effects can elevate your food brand.
Topics