Sustainable Packaging
Innovative Board Options
Sustainability is at the forefront of consumers' and regulators' minds. If you're not discussing measures to improve your brand's commitment to it, you're falling behind.
The environmental movement is particularly important to initiatives like clean beauty in the HBA market and food sustainability, but it's not unique to any one industry. Consumers are responding as well: Research suggests that nearly 74% percent are willing to pay more for products in sustainable packaging, and 60% say they are less likely to buy products in environmentally harmful packaging.
Luckily, manufacturers have developed eco-responsible materials without sacrificing quality.
Oliver is proud to offer innovative board options to help you achieve your sustainable packaging goals.
Unilustre®: 100% Recyclable Metallized Paperboard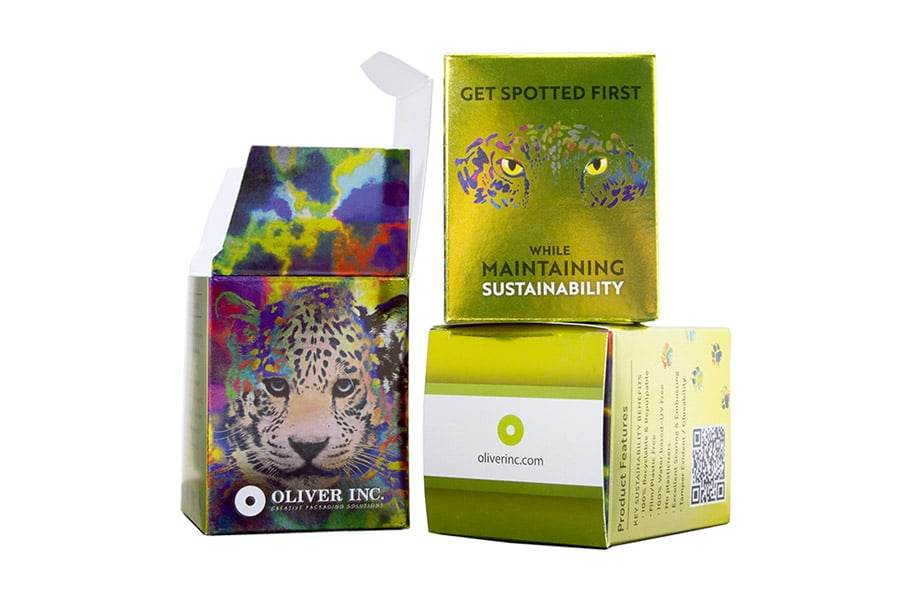 Unilustre® (from Unifoil) is a repulpable, film- and plastic-free, metallized substrate that performs like paper. The material is excellent for embossing/debossing. With no plasticizers, it also retains tamper-evident and glueability qualities similar to traditional paperboard while having excellent scoring.
Unilustre® is:
Film- and plastic-free
100% water-based
Certified recyclable
Cost-competitive compared to similar decorative options
Perfect for: Folding cartons, cosmetics, personal care, spirits, retail, and signage
Request a consultation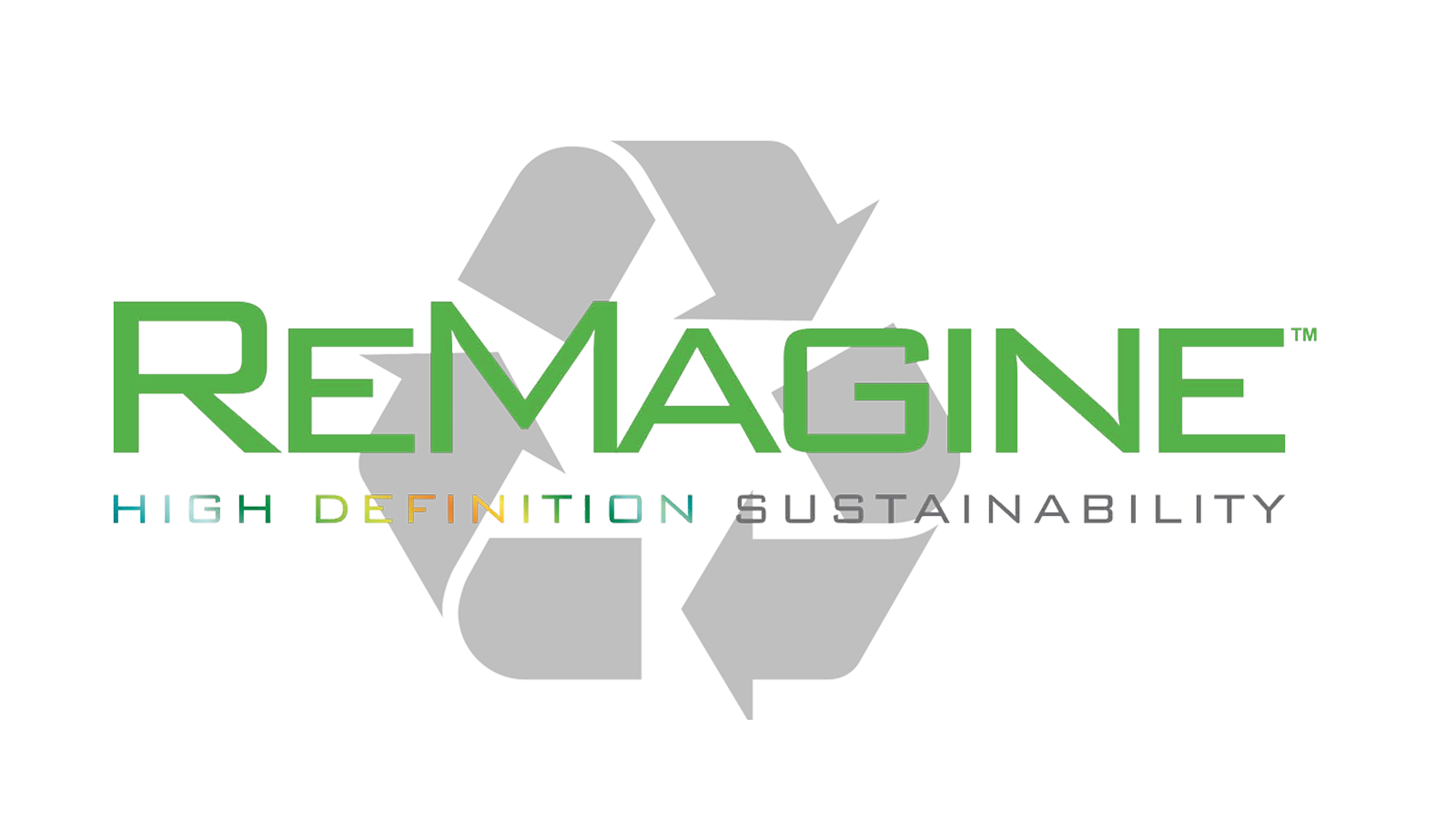 Premium

Post-Consumer Paperboard

Another innovation in eco-responsible packaging materials is the development of post-consumer recycled substrates. Oliver offers Clearwater Paper ReMagine premium paperboard. This material contains up to 30% recycled fiber and matches the performance of SBS with a sustainable edge. ReMagine is optimized for print quality and customization, and is FDA-compliant for all types of food contact.

Perfect for: HBA packaging, food packaging, point-of-purchase displays, folders, greeting cards