Insights: Articles & Resources by Oliver Inc.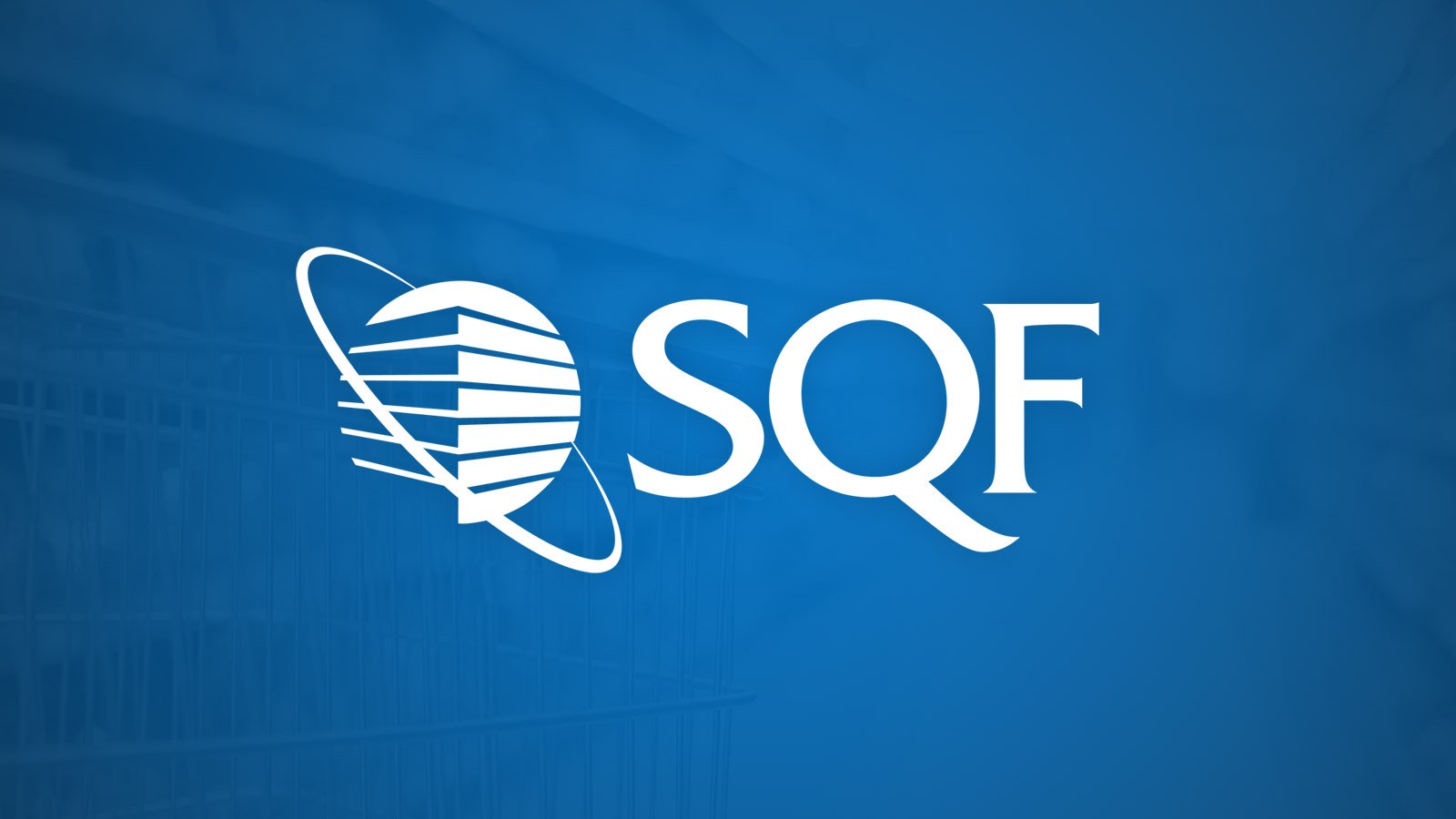 What Is SQF Certification & What Does It Mean for Food Packaging Suppliers?
The importance of safety can't be overstated when it comes to food packaging.
In fact, hygiene and food safety are considered the far and away number one priority for consumers, according to a 2020 report from global consulting firm McKinsey.
Fortunately, there are several measures you can take to ensure reliable safety practices are implemented at your own facilities and those of your food packaging suppliers.
For instance, you should strongly consider working with an SQF-certified packaging manufacturer. SQF certifications ensure that your packaging partner's processes meet the highest global food safety standards.
It's an important step to take to protect your brand and your customers. Here's what you need to know about SQF certifications and food packaging.
About SQF Certification
The Global Food Safety Initiative (GFSI) was created in 2000 to help address the rise of food safety issues at the end of the 20th century. The international program aims "to strengthen and harmonise food safety systems so they are able to feed the growing, global population and develop markets that can deliver food safely, no matter where in the world the consumer is," states an overview of its work and mission.
Rather than develop its own safety certifications, GFSI recognizes so-called "certification programme owners" (CPOs), independent agencies that meet its proposed benchmarks. The Safe Quality Food (SQF) is one such CPO.
Manufacturers who earn an SQF certification assure customers that their food processes meet the highest global safety standards. The certification covers industry, customer, and regulatory requirements for all sectors of the supply chain, from farm to fork.
The SQF Food Safety Program consists of six categories of codes: primary production, food retail, manufacturing, food packaging, storage and distribution, and quality.
Steps to Earning SQF Certification
Because the results of certification ultimately protect the global public, the process of earning it is necessarily rigorous. It covers education, implementation, auditing, and maintaining standards in all aspects of a facility, the written procedures, and manufacturing floor.

If you're a manufacturer working in a food-related industry, including food and beverage packaging, you'll have to take the following steps to earn SQF certification:
Learn about the SQF Code. The SQF Code is the document that contains the requirements and guidance for SQF certification. You can download it for free from the SQF website or take an online or instructor-led course to familiarize yourself with it.
Register your site on the SQF Assessment Database. This is an online platform where you can manage your certification process, select a certification body, and access audit reports and certificates. You will need to pay a registration fee based on your site classification.
Appoint an SQF Practitioner. This is a full-time employee who will be responsible for developing, implementing, and maintaining your SQF system. They must have a good understanding of HACCP principles and the SQF Code.
Determine the scope of certification. You will need to choose which Food Safety Code (Fundamentals, Food Safety, and Food Safety and Quality) applies to your sector. Each Food Safety Code has specific modules and elements that you need to comply with.
Document your SQF system. You will need to prepare policies, procedures, work instructions, and specifications that meet the system elements and GMP requirements of your chosen Food Safety Code. You will also need to document your food safety plan based on HACCP principles.
Carry out your SQF system. You will need to ensure that all your documents are followed in practice and keep records of compliance with the SQF requirements. You should have at least 90 days of records before you undergo an audit.
Conduct an optional pre-assessment audit. This is a gap analysis that can help you identify any areas of improvement or non-conformities before the official audit. You can do this yourself or hire an SQF auditor to do it for you.
Select a certification body and schedule an audit. A certification body is an organization that is licensed by the Safe Quality Food Institute to conduct audits and issue certificates. You can choose one from the list on the SQF website and request a proposal from them. The audit consists of two parts: a document review (or desk audit) and a facility assessment (or site audit). The document review can be done remotely or on-site, while the facility assessment must be done on-site.
Receive audit report and complete corrective actions. After the audit, you will receive a score and a report with any corrective actions required to address any non-conformities. You will need to complete these actions within a specified timeframe and submit evidence to the certification body.
Receive certificate and be listed on the SQF Certified Site Directory. Once you have successfully completed all the corrective actions, you will receive your SQF certificate and be listed on the online directory of certified sites. You will need to maintain your certification by undergoing annual surveillance audits and recertification audits every three years.
This process is less about earning the initial certification and more about establishing best practices to give vendors and customers peace of mind. While manufacturers are encouraged to go through certification every three years, conducting these audits annually ensures a manufacturer maintains the highest standards for food safety.
So, don't hesitate to ask your food packaging supplier when they most recently conducted an audit. Those who audit their processes annually are more likely to help your food and beverage products succeed.
Other Food Packaging Design & Material Considerations
There are other concerns related to food packaging worth considering, as well.
A trend across industries, but especially relevant to food packaging safety and quality, is the movement away from plastics. Although plastic performs well and can effectively keep food safe, it's not always a sustainable packaging option.
Luckily, manufacturers have developed cost-effective paperboard boxes and folding cartons that present branding opportunities, protect your products against breaks and spills, and maintain their integrity.
So what goes into an effective and sustainable box design? There are a number of factors that ensure food safety. The design should be optimized for your specific products with considerations for weight and shape. Windowing and barriers also promote freshness across different environments.
Barrier Coatings: These stand between your products and their packaging. The right barrier will enable you to maintain shelf life without sacrificing ingredients that might otherwise compromise the paperboard.
Windowing: A critical component of protection, windowing serves multiple roles. First, the materials used should support the appropriate temperature and account for condensation and breathability. Second, it gives customers a clear view of the product. They can identify that the food appears as intended, and the packaging has provided adequate protection.
Airflow: Controlling airflow maintains freshness. Windowing and the design of the paperboard itself should be optimized with this in mind.
Finally, strong finishes help prevent spills, breaks, and leaks. Keep in mind, too, that frozen foods packaging requires specialty treatments. The right adhesive selection and structure go a long way in keeping your products safe from the manufacturing facility to your customers' tables.
How SQF Certification Benefits Food Brands
Seeing an SQF certification when considering a packaging partner is a good sign. It lets you know immediately that the manufacturer is qualified to safely handle your food products, and its packaging is qualified for direct food contact. Perhaps more importantly, it highlights their commitment to quality, because the process to earn certification is comprehensive, meticulous, and ongoing.
If you visited the plant floor, you'd observe evidence of safety standards almost immediately—from hair (including facial hair) nets to handwashing stations at entrances. The facility must be virtually spotless to prevent contamination.
You should make SQF certification a primary part of your search for food packaging, but it's hardly the only consideration. Look for an experienced manufacturer who can deliver a food packaging solution that's sustainable and promotes branding without jeopardizing safety.
You'll find those qualities in Oliver Inc., an SQF-certified manufacturer with an expert food packaging design and printing team, trusted by some of the most recognizable brands in the industry. We will provide guidance on everything from maximizing shelf presence to protecting package contents—with appropriate materials, proper window barriers, and more—to effective finishing.
Oliver is a food packaging supplier that's worked with some of the biggest brands in the food and beverage industry. Contact us today to learn more about food packaging solutions that meet the most rigorous food safety and sustainability standards.
Topics