Insights: Articles & Resources by Oliver Inc.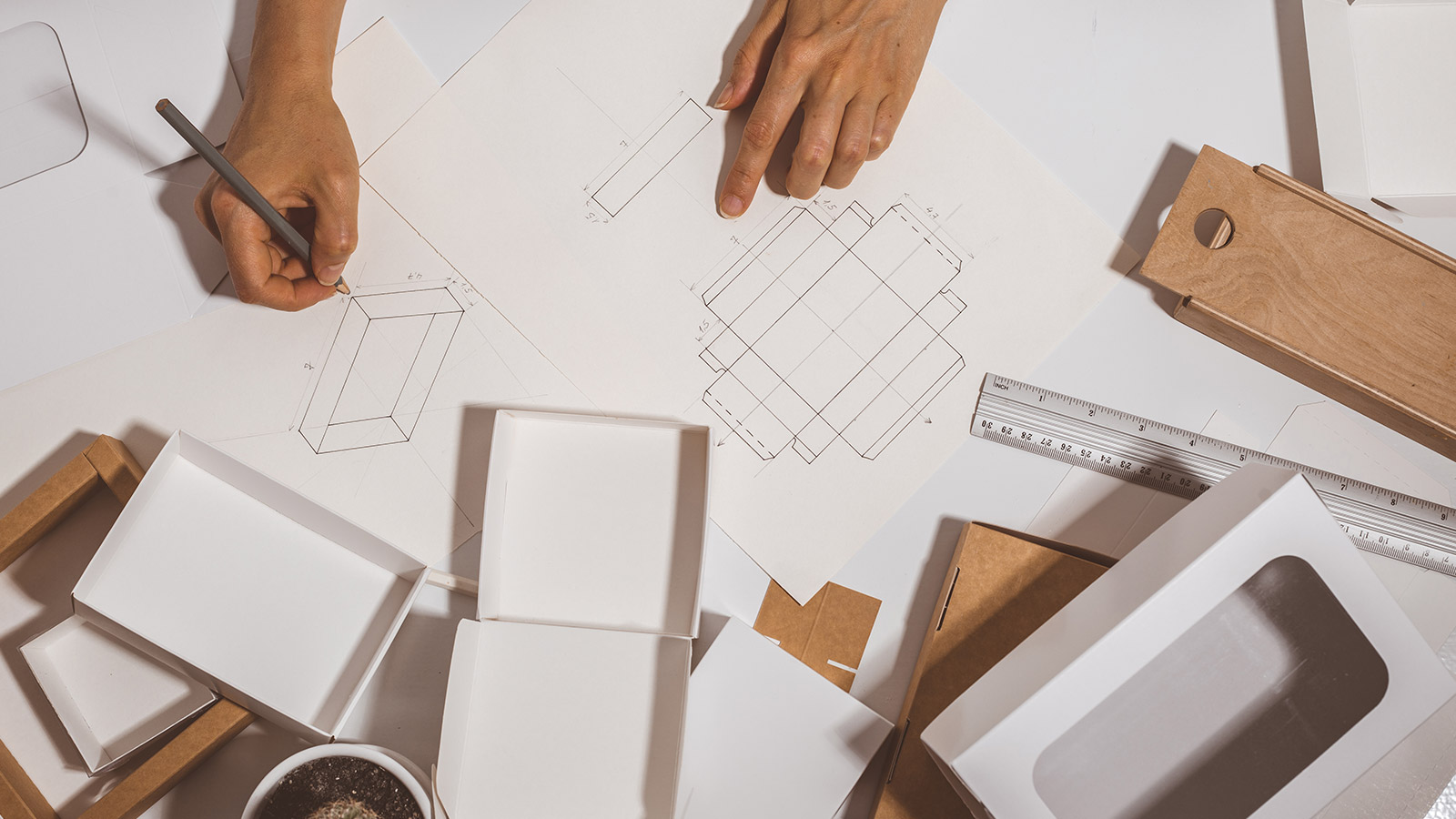 Right-Size Packaging: Definition & Benefits
In 2015, retail shippers changed policies to charge by the dimensional size or weight of packages. The shift put the onus on companies to rethink their packaging. With added space in their cartons and boxes, they were, essentially, paying higher rates to ship air along with their products.
This cost consideration is just one aspect of right-size packaging, but it highlights the importance of the practice. Although packaging still fulfills the protective and practical purpose of ensuring products get into consumers' hands intact, it can be so much more effective when considering all its aspects.
Here's what you need to know:
What Is Right-Size Packaging?
Right-size packaging refers to using the appropriate amount of material for products while leaving room to emphasize branding without sacrificing protection or the quality of the packaging in general.
It's about more than utilizing a custom folding carton or box that properly holds your products. In that way, right-size packaging serves multiple roles. It saves you money on shipping costs, supports sustainability by reducing material use, and maximizes shelf presence—you'll be able to fit more products in a limited space.
The Benefits of Right-Size Packaging
We can look to the beverage industry to find examples of how some of the country's biggest brands approach right-size packaging. As they attempt to reduce their use of plastics, these brands have developed new designs, relied on recyclable (or recycled) materials, and highlight their eco-friendly efforts wherever possible.
Consider Aquafina. The company has cut down its plastic use by 40% on its 20-ounce bottles of water. The reduction comes in the form of an innovative design and smaller labels, both of which are visual cues for environmentally conscious consumers.
Even Coca-Cola is bucking a trend to deliver right-size packaging. The soda giant has introduced a 13.2-ounce bottle, made of 100% recycled plastic. The smaller volume appeals to consumers on the go while emphasizing Coke's sustainability message. In announcing the bottle, Alpa Sutaria, vice president and general manager, sustainability, for Coca-Cola's North America Operating Unit, said, "Our packaging is our biggest, most visible billboard."
The same principles that led to Aquafina and Coca-Cola's initiatives apply to brands across industries. Even the most minor changes can make a significant difference in your carbon footprint.
Think of what reducing the width of your folding cartons by ⅛ of an inch, for example, equates to over a large-sized print run. Then factor in that you'll fit more products onto shipping trucks, and you'll cut emissions in addition to saving on costs.
These right-size packaging sustainability measures can be amplified by choosing an alternative board material and working with a manufacturer that holds green energy and chain-of-custody certifications.
Beyond the immediate benefits, you can also position yourself positively in the eyes of customers. This comes in the form of promoting the sustainability of your packaging decisions as well as addressing consumers' pain points.
It's more than implementing packaging that's easy to open and dispose of responsibly (in many ways, Amazon led the way with its frustration-free packaging programs). It's delighting customers with a creative unboxing experience.
They'll appreciate clever openings and a sleek appearance that suggests you do more with less. The level of thoughtfulness you put into your packaging reflects the quality of the product. In highly competitive fields like health and beauty, that can make all the difference in earning customers' loyalty.
What Does Right-Size Packaging Look Like?
The signs of right-size packaging are evident from the moment consumers spot your products on shelves to when they first open them. The products stack neatly. They feel balanced properly, with no extra weight nor unnecessary space. They maximize the space available to promote branding that catches consumers' eyes. In short, right-size packaging is efficient packaging.
So how do you get right-size packaging? By working with a manufacturer that's mastered printing and packaging techniques over years of experience.
Oliver Inc.'s commitment to producing right-size packaging is built directly into our process. Our team of experts creates custom designs that function on all levels to protect your products, promote your brand, inform customers, and lead to more sales. They also provide guidance on choosing substrates that are both cost-effective and eco-friendly.
Then there's the variety of decorative effects that add dimensions and value, from foil to embossing/debossing, specialty coatings, inks, and more.
Oliver has earned its place as a leading producer of folding cartons by optimizing every detail of packaging and printing. When you work with Oliver, you can be sure your right-size packaging is effective packaging.
Topics