Insights: Articles & Resources by Oliver Inc.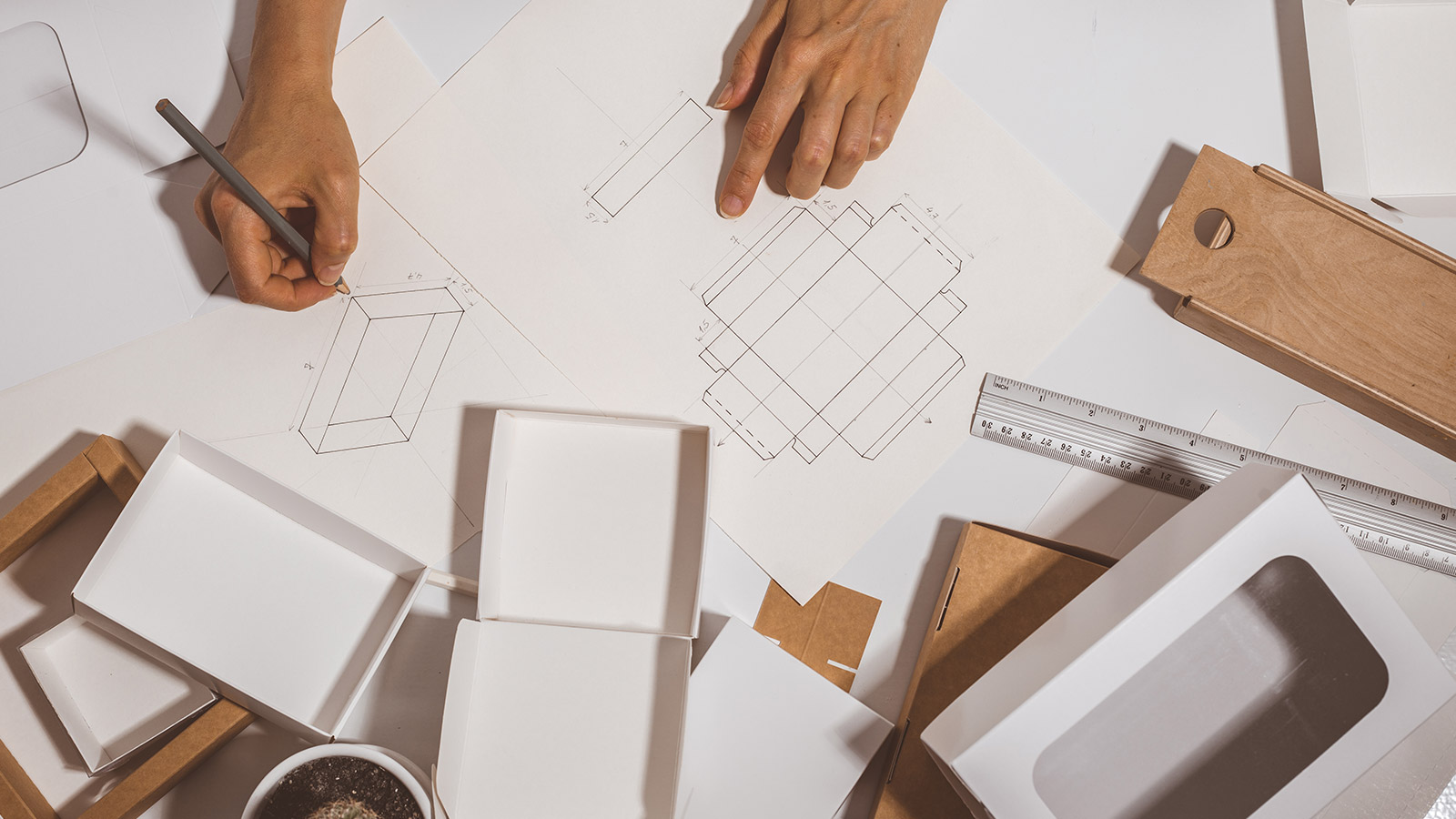 How Can the Structure of Your Packaging Add Value?
Be careful that in your enthusiasm for your product you don't overlook the structure of your packaging. It remains an opportune canvas for not only communicating with consumers about your brand, but delivering additional value.
Here are just a few ways how.
It Starts With Primary & Secondary Packaging
You encounter a variety of packaging shapes or structures, but almost all products utilize primary and secondary packaging.
Primary packaging is the immediate layer protecting or securing a product. In the unboxing experience, it's the final piece of packaging a consumer touches. In the food and beverage industry, it can be the aluminum container for a soda or the bag in which chips are stored.
While primary packaging's most fundamental role is to prevent a product from spoiling or becoming defective due to exposure to the elements, it's also an opportunity to showcase your product or brand. If your product is visible through a packaging window, be sure you put as much thought into its visual effects as you would into secondary packaging.
Secondary packaging, typically a folding carton, is the outermost layer of protection for your product, but also an incredible place to express your brand. When you think of consumers walking through store aisles, secondary packaging is likely the most tangible interaction potential customers will have with your products. You don't want to waste it.
For health and beauty brands, for instance, it's common to employ sleek decorative effects such as foil stamping, embossing and debossing, and laminates to suggest elegance or prestige. Think of those modern and minimalist designs that include a silvery logo, or a visual that refracts light for an attention-grabbing effect. These decorative effects also give packaging a premium look, which drives a higher price point for your products on the shelf.
Beyond these essential structural aspects, the packaging materials you use also leave a lasting impression on consumers that breeds loyalty.
Packaging Materials Matter to Consumers
From a functionality perspective, you certainly want packaging that's durable enough to handle the wear and tear until it's been discarded by consumers—but packaging material is about more than security.
An increasing number of consumers want to purchase from ecologically focused brands whose packaging materials are sustainable. For instance, 83% of consumers 44 and under claim they are willing to pay more for sustainable packaging, as reported by the NACS, a global trade association.
Furthermore, per a report by consumer goods company Unilever, 33% of consumers choose to buy from brands they believe are doing good environmentally. And according to Chain Store Age, a retail news and analysis magazine, 46% tend to purchase products if they're eco-friendly.
Sustainable products go hand-in-hand with sustainable packaging.
In simple terms, sustainable packaging is about reducing the impact you have on the environment, including waste, degradation of species habitats, and carbon emissions. It means utilizing the least amount of materials necessary to transport and store your products until the packaging is discarded by consumers (and hopefully, recycled or upcycled for reuse). This also includes the energy inputs and carbon outputs involved during each step of the process—from production and printing to shipping and disposal of the materials.
The lower the environmental impact, the more sustainable your packaging is.
Utilizing less plastic helps, but you must also be sure when making use of paperboard or cardboard that it's from responsibly managed forests, as certified by the nonprofits Sustainable Forest Initiative (SFI), Forest Stewardship Council (FSC), and Programme for the Endorsement of Forest Certification (PEFC).
You might also contemplate utilizing hemp, sugarcane board, recycled cotton fibers, or other innovative board options.
By demonstrating your commitment to environmentally conscious packaging, you attract more consumers and contribute to a growing awareness around the climate crisis. Your product becomes much more than a consumer item. It reflects lifestyle choices and deeply held values.
In addition to sustainability, in what ways might specific forms of packaging add value to your product?
Other Ways to Add Value Through Packaging Structure
There are plenty of packaging styles out there, but let's look at a few common trends.
Folding cartons are one of the more popular packaging structures brands use, and recent innovations are bringing new possibilities. E-commerce has proliferated counterfeit packaging and illegitimate sales of consumer goods. Such illicit activities amount to roughly $600 billion a year, which undermine the integrity of products, and consumer trust.
Anti-counterfeiting packaging addresses this. While overt authentication solutions rely on methods typically visible to the human eye—such as color-shifting inks, tamper-evident closures and labels, and specialized QR codes—covert authentication solutions are more sophisticated, utilizing thermochromic images and special inks that require uniquely calibrated devices to determine the legitimacy of product packaging.
Shelf-Ready packaging provides an easy way to protect, store, and display your products. Also known as point-of-purchase packaging, its structure enables it to fit neatly on shelves or countertops while giving consumers straightforward access to your products. Shelf-ready packaging is incredibly customer friendly, but also makes stocking easier for retailers, which gives them more reasons to carry your product.
Marketing Collateral is part of your internal packaging structure, delivering marketing messaging through other channels including brochures, flyers, catalogs, lookbooks, marketing kits, and shelf talkers. These create additional brand awareness by providing consumers something concrete or tactile that will likely linger longer, whether they read it or let it sit on their kitchen table for a few weeks. Marketing collateral creates a multi-layered unboxing experience more likely to be remembered than a generic box. So get creative.
With a little more intention, your packaging structure can become a persuasive tool for communicating who you are as a brand, improve the unboxing experience, protect your product, and delight consumers.
Equipped with advanced printing and packaging technology, Oliver Inc. is an industry leader with more than 250 years of combined experience.

Contact us today

to learn more about the ways in which structure can add value to your packaging.
Topics