Insights: Articles & Resources by Oliver Inc.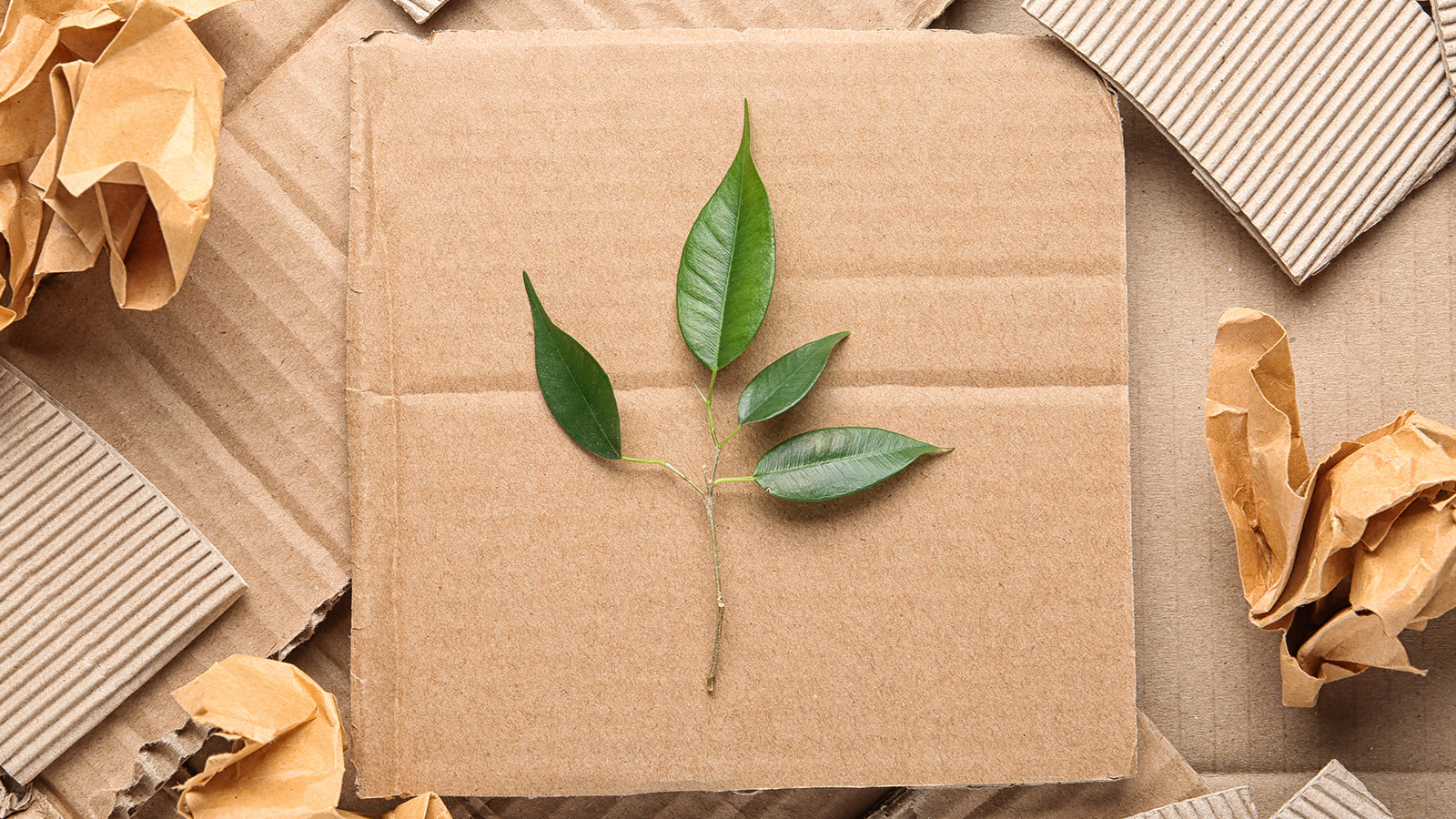 What Materials Are Best for Sustainable Packaging?
Here's the tricky thing about sustainability and the packaging industry: Everything is tied together, from the materials to the resources, to the efficiency of the process, to the behavior of the producers and consumers. Coatings, inks, substrates, paper, you name it—they all have roles to play in the sustainability of a company.
Make no mistake: This topic is at the forefront of every conversation. Consumers care about sustainability, clients ask about it, and packaging companies value it.
But what exactly is sustainability? Sustainable packaging minimizes environmental impacts and maximizes opportunities for recovery, recycling, or reuse.

That's intentionally vague because it varies project to project. It depends entirely on your sustainability goals. If going 100% tree-free is imperative, you could use an alternative material such as sugarcane board (see below). If promoting sustainability while remaining consistent with your brand is of utmost importance, then choose traditional paperboard—sourced from responsibly managed forests—and go with a design that conveys sustainability. Make the graphics sleek with visual cues or information that speak to the environmental qualities of the packaging.
Deciding on the best materials for sustainable packaging is only part of the equation. Here's a guide to help solve the sustainability puzzle.
Sustainable Materials
While traditional paperboard can be sustainable—based on the green practices of the producer as well as the printing/packaging company—most people associate sustainability with alternative materials.
As sustainability has grown in importance, innovators have produced non-tree-based products to lessen our reliance on paper. In some cases, these alternative materials function as well as traditional options, albeit at a higher cost. In others, the specifics of your projects determine whether an alternative material is right for you.
Hemp
It's the newest, biggest fad in sustainable materials. Hemp-based products have improved to the point where they can be used for printing collateral, substrates, and folding cartons. Even an apparent drawback can work in your favor: The material's rough texture won't permit glossy or smooth effects, but does convey the packaging's sustainability. When it says "Hemp-Based Packaging," your customers will believe it.
Having said that, hemp is still quite expensive compared to traditional packaging. Because of that, it's most cost-effective when used on a short-run project.
It's also not technically tree-free. Although substrates are mostly hemp, the fibers need a small amount of paper stock to firm up.
Sugarcane Board
Sugarcane board, cultivated from the plant's pulpy byproduct bagasse, continues to grow in popularity, with biodegradable packaging making its way to the food industry, in particular. It's malleable enough to be used for folding cartons as well.
Hemp, Straw & Recycled Cotton Fibers
One of the latest innovations in the market, Mohawk Fine Papers, Inc. introduced renewable paper made from hemp, straw, and recycled cotton fibers. The results so far have been promising, if a bit limited.
Still, they're great sustainable options for stationery, greeting cards, and marketing collateral using offset or digital printing. The hemp material can also be used for folding cartons.
100% Recycled Paper
The most cost-effective option of alternative resources, recycled paper boards from producers such as Neenah function nearly as well as traditional materials—with the added bonus of reinvestment in environmental efforts.
Soy- & Vegetable-Based Inks
We tend to associate sustainability (in regards to packaging solutions) with tree products, and that's relevant. Inks have also played a role in sustainability, however. Petroleum-based inks have been pushed aside in favor of soy-based and vegetable-based options. They're just as effective and less expensive, making them a budget-friendly, excellent choice for print and packaging projects.
Sustainable Behavior Matters
Let's return to the idea of sustainable goals. It's not enough to complete a short-run print job with, say, hemp-based packaging, and call it a day. Everything about the process—its efficiency in limiting waste, the energy used to complete it, the source of the materials themselves—needs to be sustainable for the project as a whole to be sustainable.
Think of that self-fulfilling truth: Material is only recyclable if you recycle it.
Companies are taking the initiative in that regard. How2Recycle—utilized by massive brands like Amazon, Mattel, Aldi, and more—is a labeling system that instructs consumers how to properly recycle products, from preparation (removing the cap, for example) to disposal (such as widely recycled or store drop-off).
Your printing and packaging partner should have a similar commitment to sustainability.
Is the printer Forest Stewardship Council (FSC), Sustainable Forest Initiative (SFI), and Programme for the Endorsement of Forest Certification (PEFC) certified? Do they invest in green initiatives beyond alternative materials? Are they good at what they do? After all, precision is a key component in limiting waste and producing quality results that will sell.
You may find that you can promote sustainability at a low cost without sacrificing the quality of your packaging.
Topics