Insights: Articles & Resources by Oliver Inc.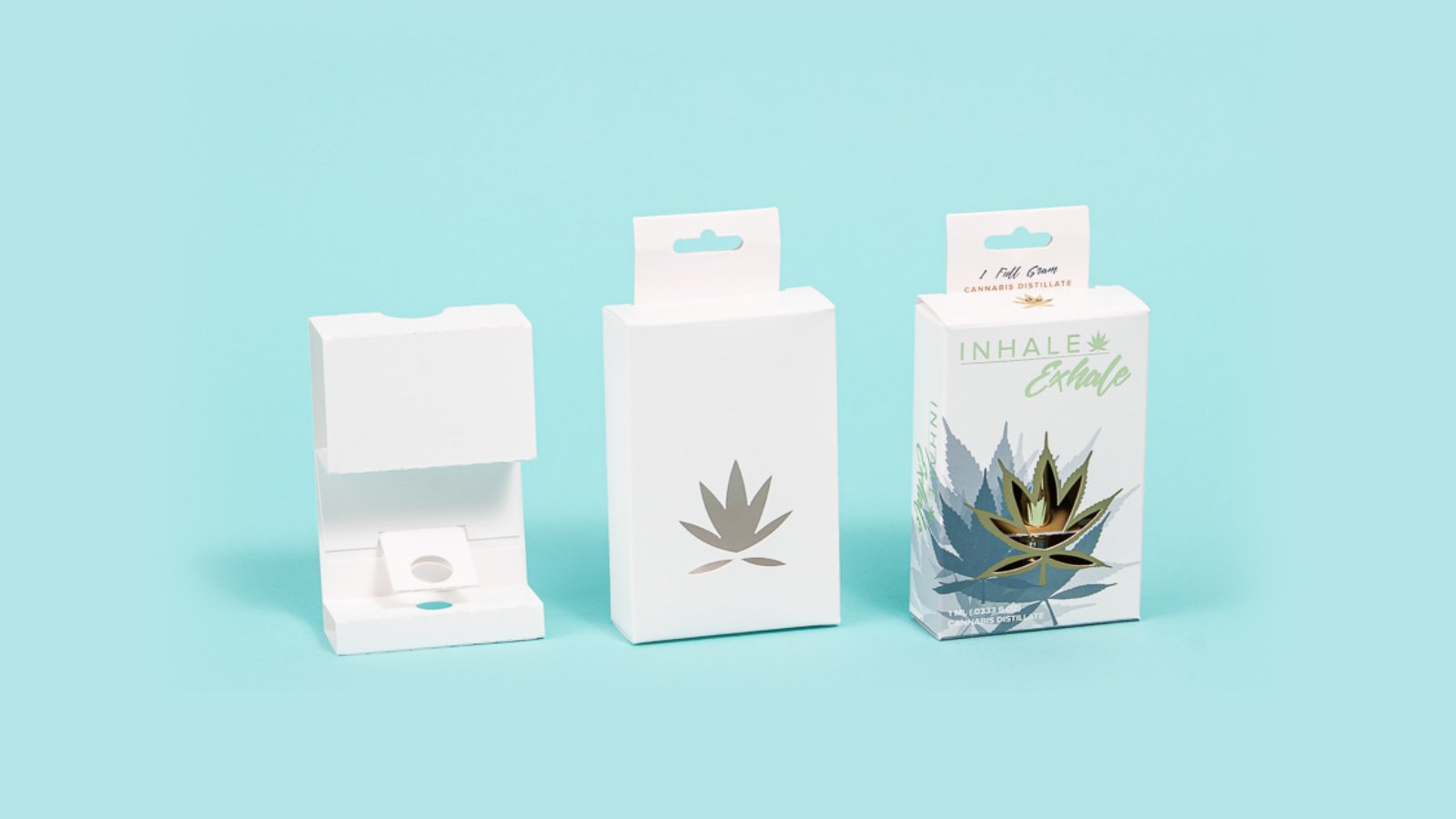 Box Designs for Premium Cannabis Brands: The Inhale Exhale Story
The passage of modernized cannabis laws has sent the industry into a frenzy reminiscent of the North American gold rushes of the 1800s. Opportunity abounds, but the one thing that's different this time around is that this gold rush has a bit more regulation.
Catching consumer attention in the cannabis industry requires smart packaging structure, compelling decorative effects, regulation-compliant labeling, and awareness of recent trends in packaging and labeling.
By partnering with Professional Image, now a part of Oliver Inc., the cannabis brand Inhale Exhale was able to launch to resounding reception.
Inhale Exhale's Success Begins With the Right Design Fundamentals
With an abundance of options, standing out in the cannabis market not only requires a quality product, but an understanding of your target market and a knowledge of how to capture its attention.
Ryan Day, founder of the premium cannabis distillate company Inhale Exhale, possesses the perfect blend of experience and intuition needed to launch a new cannabis product in a heavily regulated setting.
Day's formal education is in fine art and design, and it's those principles that led him to do everything from app and web design to product packaging—the latter of which he sees as a foundational skill.
"If you know how to design, you can apply it to pretty much anything," explains Day. "The principles are the same—proportion, harmony, all the design fundamentals apply to any industry."
Day didn't launch his brand without first gaining practical experience, however. Prior to launching Inhale Exhale, he was the lead web and packaging designer for several large cannabis brands. This gave him a broad view of the market, enabling him to foresee many areas of opportunity.
Cannabis Industry Has Shifted, But Packaging Has Not
Blatantly obvious to him was how the perception of medical cannabis had shifted since the early days of legalized cannabis, but industry packaging design had not.
"With graphic design, it's really about knowing your target audience and the fundamental, key messages," he says. "My design philosophy is simplicity. It's more sophisticated and mature than a lot of companies in the cannabis industry who go with that 'stoner look.' I don't think that's what the industry needs to get the respect it deserves."
From the beginning of the design process, Day knew he wanted customers to be able to examine Inhale Exhale's cartridges through the packaging, creating a memorable unboxing experience. He also understood that discerning customers would look for a honey-like viscosity and decorative effects such as foil stamping, embossing/debossing, and other specialty coatings as indicators of a high-end product.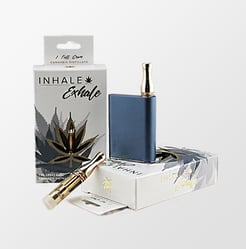 There are many things to consider with cannabis packaging, and premium brands such as Inhale Exhale are finding success following trends similar to what is seen in high-end design within other industries, such as food and beverage and health and beauty.
"The cartridges are a big selling point," he notes. "The ones I use for Inhale Exhale use ceramic heating elements and have a shiny gold coating. That's why I wanted to implement gold foil."
Custom Cannabis Packaging
In addition to the gold foil and the die-cut cannabis leaf to reveal the cartridge, a custom insert was designed to showcase it. Custom packaging goes a long way in fostering brand affinity and reinforcing a company message.
"Working with Professional Image and their engineers was fantastic," Day says. "The insert was something I wasn't quite sure how to do from an engineering standpoint, and they designed an elegant solution for holding the cartridge so it displays nicely through the die-cut window.
"I went to several different companies trying to get help with custom box designs," he continues, "and they all said, 'We can't do it.' But Professional Image said, '"Yes, we can.'"
Propelled by the success of Inhale Exhale, Day has plans to expand the lineup, creating some products that cater to an even higher-end demographic. With his knack for design and his keen understanding of the industry, his future ventures are sure to be successful.
Professional Image is an Oliver Inc. company with more than 30 years of experience manufacturing custom packaging for clients across many industries, including food and beverage, beauty products, health and wellness, and cannabis. Contact us today to learn more about how custom packaging and decorative effects can elevate your premium cannabis brand.
Topics