Insights: Articles & Resources by Oliver Inc.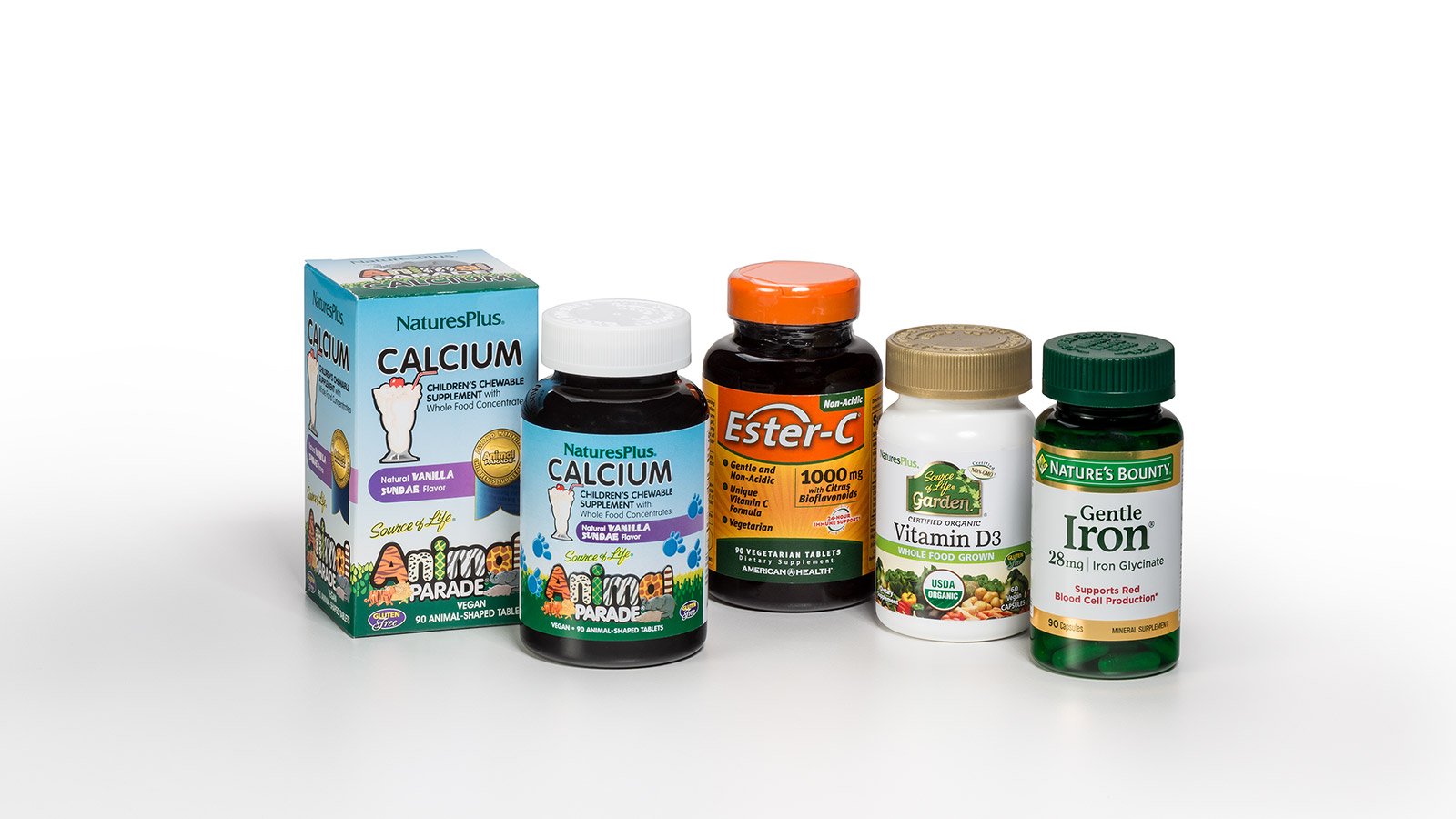 Nutraceutical Packaging Trends & Tips
Holding some kinship with pharmaceuticals but deriving medical or health benefits specifically from foods, nutraceuticals are a growing sector.
In fact, an April 2023 report by global market insights provider Research and Markets projects the worldwide nutraceuticals market size to reach $599.71 billion by 2030, expanding at a CAGR of 9.4%.
From vitamin supplements in the form of gummies to dietary pills and more, nutraceuticals have proliferated, heightening competition among brands. Effective nutraceutical packaging is one important way for brands to differentiate themselves.
Here are some packaging tips industry leaders are embracing.
Anti-Counterfeiting Nutraceutical Packaging
In the age of e-commerce, we've also experienced a rise in illegitimate and counterfeit products in many industries. Nutraceuticals have not been immune to these illicit activities.
Whether criminals are replacing items with their own or trying to imitate your packaging, counterfeit nutraceuticals put consumers at risk. They may contain ingredients that are ineffective at minimum, or life-threatening at worst.
In addition to potentially harming consumers, counterfeit nutraceuticals compromise your brand because people equate you with the illegitimate products they unknowingly consume.
To help neutralize these threats, nutraceutical brands are implementing anti-counterfeiting features into their secondary packaging, taking advantage of advanced technologies difficult for criminals to replicate and easy for retailers to discern.
Visible to the natural eye, overt authentication solutions include color-shifting inks, pearlescent inks, tamper-evident closures and labels, holographic seals and labels, and specialized 2D and QR codes.
Requiring the aid of technology to see, covert authentication solutions include UV- and infrared-reactive inks, thermochromic inks, hidden indicia, Digimarc barcodes and digital watermarking, and taggants.
Eye-Grabbing Nutraceutical Packaging Designs
There are an overwhelming number of nutraceutical products lining the shelves of retail stores and grids of e-commerce sites. Naturally, one way to stand out among the crowd is to design nutraceutical packaging that appeals to people shopping both in person and online.
You have several attention-grabbing decorative effects at your fingertips.
By adhering a foil to a substrate using heated counterplates, hot foil stamping is a cost-effective way to make your nutraceutical packaging outshine its peers. This luster gives your packaging a luxurious or elegant look that works quite well for some nutraceutical brands.
Similarly, cold foil stamping enables you to create shimmering foil designs but relies on ultraviolet light, rather than heat.
For greater abrasion and tear resistance while integrating high-gloss beauty, consider integrating specialty laminates and coatings. From pearlescent inks and high-gloss coatings with unrivaled polish to tactile coatings consumers can appreciate with the touch of their hands, specialty decorative effects can make competitors' packaging seem dull or uninspiring by comparison.
Additionally, strikethrough and reticulating varnishes provide the greatest amount of durability, while adding shine.
Give your nutraceutical packaging added dimension by implementing debossing or embossing elements. Embossing produces a raised design, so your branding can quite literally stand out, while debossing creates depth by lowering the visual element into the substrate.
Sustainable Packaging for Nutraceuticals
Regardless of industry, it's difficult these days for a brand to succeed without leaning into sustainability. Making your nutraceutical packaging more sustainable can attract the expanding number of eco-friendly consumers eager to align with brands whose values reflect their own.
While it's still common for dietary supplements to utilize plastic bottles in primary packaging, there is little reason you can't incorporate sustainable packaging principles wholeheartedly into your secondary packaging.
From post-consumer recycled paperboard to other biodegradable alternatives such as sugarcane bagasse, hemp, cotton, and casein protein, many renewable substrate options are available.
Notably, paperboard is a mainstay, and can be incredibly green—so long as you get it from timber derived from responsibly managed forests. Look for packaging materials that have certification markings from the nonprofit Forest Stewardship Council (FSC), Sustainable Forestry Initiative (SFI), or Programme for the Endorsement of Forest Certification (PEFC).
Furthermore, you can embrace greater sustainability by reducing your carbon footprint during any phase of your operations and by localizing your supply chain. Collaborating with a domestic printing and packaging partner amplifies your environmental efforts, on both fronts.
Connected Packaging for Nutraceuticals
A more recent trend, connected packaging utilizes digital technology to extend physical product experiences by including a QR code, hashtag, or website. These interactive encounters can help elevate your brand above nutraceutical competitors.
For example, a QR code on your dietary supplement packaging might direct consumers to a digital platform where they can learn more about what else they can do to improve their health while using your product. Or you can connect them to a community of other loyal consumers sharing testimonials about how your nutraceutical product has impacted their lives.
Given the vastness of the digital world, the packaging possibilities become nearly limitless.
Lastly, you may also contemplate how well your nutraceutical products store on retail shelves, or create unusually shaped packaging to make visual differences even more striking. Deviating from the more standard cylindrical bottles or rectangular folding cartons can catch consumers off guard (in a good way).
So as the nutraceutical market continues to grow throughout the next decade, anti-counterfeiting features, eye-grabbing visuals, sustainability, and connected packaging may be essential to you getting ahead of your competitors.
Oliver is a printing and packaging firm with more than 250 years of combined experience serving numerous industry leaders. Contact us today to learn more about how smart packaging can help you outshine your nutraceutical competition
Topics