Insights: Articles & Resources by Oliver Inc.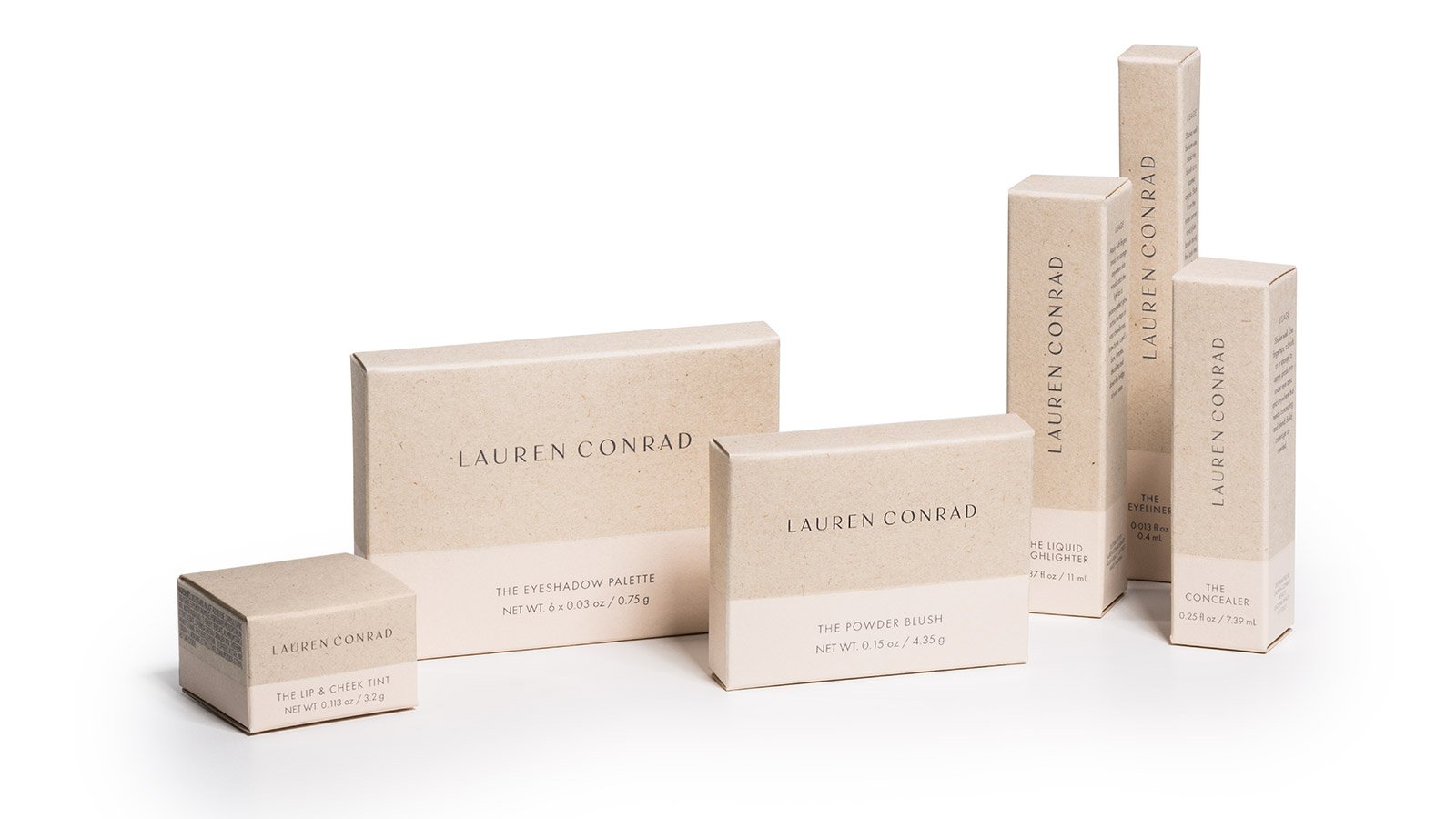 Why Sustainability Matters in Your Cosmetic Packaging Design
The cosmetic industry's movement toward "clean beauty"—products free from harmful chemicals or ingredients—has become ubiquitous. Not only is it nearly impossible to be an industry leader without integrating clean beauty into your business, but incredibly difficult to find much success without embracing it.
You'll certainly notice how common it is among leading beauty product retailers such as Sephora, Ulta, and Target, to name a few.
Furthermore, often paired with clean beauty, sustainability has become prevalent in cosmetic packaging, as well. By combining the two, cosmetic companies are learning they can generate strong brand loyalty among environmentally conscious consumers.
Blending Clean Beauty With Green Beauty
Aimed at removing synthetic chemicals and other ingredients deemed potentially harmful to your body or skin, clean beauty is a response to demands from consumers for more natural and ethical products.
For this reason, it has become standard fare for cosmetic products to be free of parabens, phthalates, hydroquinone, sodium laureth, lauryl sulfate, and oxybenzone, to cite just a few.
"Cruelty free" has also become a best practice, making a distinct departure from the industry's previous history of using animals to test beauty products.
Given the newness of the term, clean beauty remains rather ambiguous, however. While for some it focuses exclusively on organic ingredients and ethical testing, other brands have also blended it with "green beauty," an effort to become more sustainable and environmentally friendly. Provided they share an emphasis on holistic wellness for people and the planet, blending the two approaches makes a lot of sense.
Harmful chemicals used on consumers' faces can easily enter the bloodstream, while shower products find their way into our water systems, undermining entire ecosystems, and putting animals at greater risk of extinction.
As consumers become more environmentally conscious across all industries, many want products that embody a shared commitment to sustainability and more organic lifestyles. They tend to be loyal to sustainable brands and repudiate less environmentally friendly ones.
And forward-looking brands are taking notice.
Embracing sustainable packaging is a concrete way your company can foster brand loyalty while leaving a minimal environmental impact.
Advantages of Sustainability in Cosmetic Packaging
Sustainable packaging includes everything from reducing carbon emissions and localizing supply chains to utilizing renewable substrate materials, right-size packaging, and paperboard sourced from responsibly managed forests.
Reducing Carbon Emissions
At the core of most climate change discussions is the concern over carbon emissions (and other greenhouse gasses). By cutting emissions during each step of your printing and packaging process, you can ensure your cosmetic brand is more sustainable than competitors.
This includes using renewable energy rather than relying on fossil fuels to power operations, minimizing the use of plastics and other petroleum-based products, and partnering with third-party vendors also committed to sustainability.
Localize Supply Chains
Longer supply chains are inherently carbon emission heavy. The further cosmetic products or packaging have to travel, the more greenhouse gasses are pumped into the atmosphere. By sourcing packaging from local manufacturers and regional forests, you can curtail carbon emissions while avoiding some of the recent challenges affecting global supply chains—saving you time and bypassing costly delays.
Renewable Substrates & Biodegradable Alternatives
Paperboard continues to be the most popular substrate used in cosmetic packaging, particularly in folding cartons.
Fortunately, it is an especially renewable product, so long as timber is sourced from sustainably managed forests. You can be confident your paper-based packaging is responsibly managed if you partner with a manufacturer certified by the nonprofit Forest Stewardship Council (FSC), Sustainable Forest Initiative (SFI), or Programme for the Endorsement of Forest Certification (PEFC).
Alternatively, you might consider utilizing biodegradable packaging options such as sugarcane bagasse, hemp, cotton, and casein. It's also common for cosmetic brands to use post-consumer recycled paper, as well.
Importantly, if you do use these more sustainable options, labels and packaging ought to include messaging to the effect of "Packaging derived from sustainably sourced materials." This generates brand loyalty by informing consumers you're a brand that shares their commitment to sustainability.
Right-Size Packaging
Perhaps the easiest shift to make in sustainable cosmetic design, right-size packaging is about using only as much material as necessary to protect and secure your products. This means removing superfluous air pockets and layers that may be perceived as wasteful by eco-conscious consumers.
Cosmetic Packaging Aligned With Sustainability
By blending these sustainability elements, your brand will emerge as a market leader—with sustainable cosmetic packaging taking many forms.
For example, Lauren Conrad recently transitioned toward greater sustainability in design with a commitment "to creating beautiful products that are clean, environmentally friendly, ethically sourced, and vegan so you can feel good about what you're putting on your skin."
Tree-Free™ packaging alternatives have been at the heart of this process. For instance, Lauren Conrad implemented a more earthy or natural look, whose substrate fibers immediately communicate a brand dedicated to sustainability.
The possibilities are endless.
Ultimately, by embracing sustainability, your cosmetic brand has an opportunity to stand out among eco-friendly consumers eager to buy from a company that shares their hope for a cleaner, greener environment.
If you're looking for a printing and packaging company with expertise in sustainability, consider partnering with Oliver, an industry leader with more than 250 years of combined experience. Reach out to us today to learn more about how Oliver can help you achieve your sustainable packaging goals.
Topics