Insights: Articles & Resources by Oliver Inc.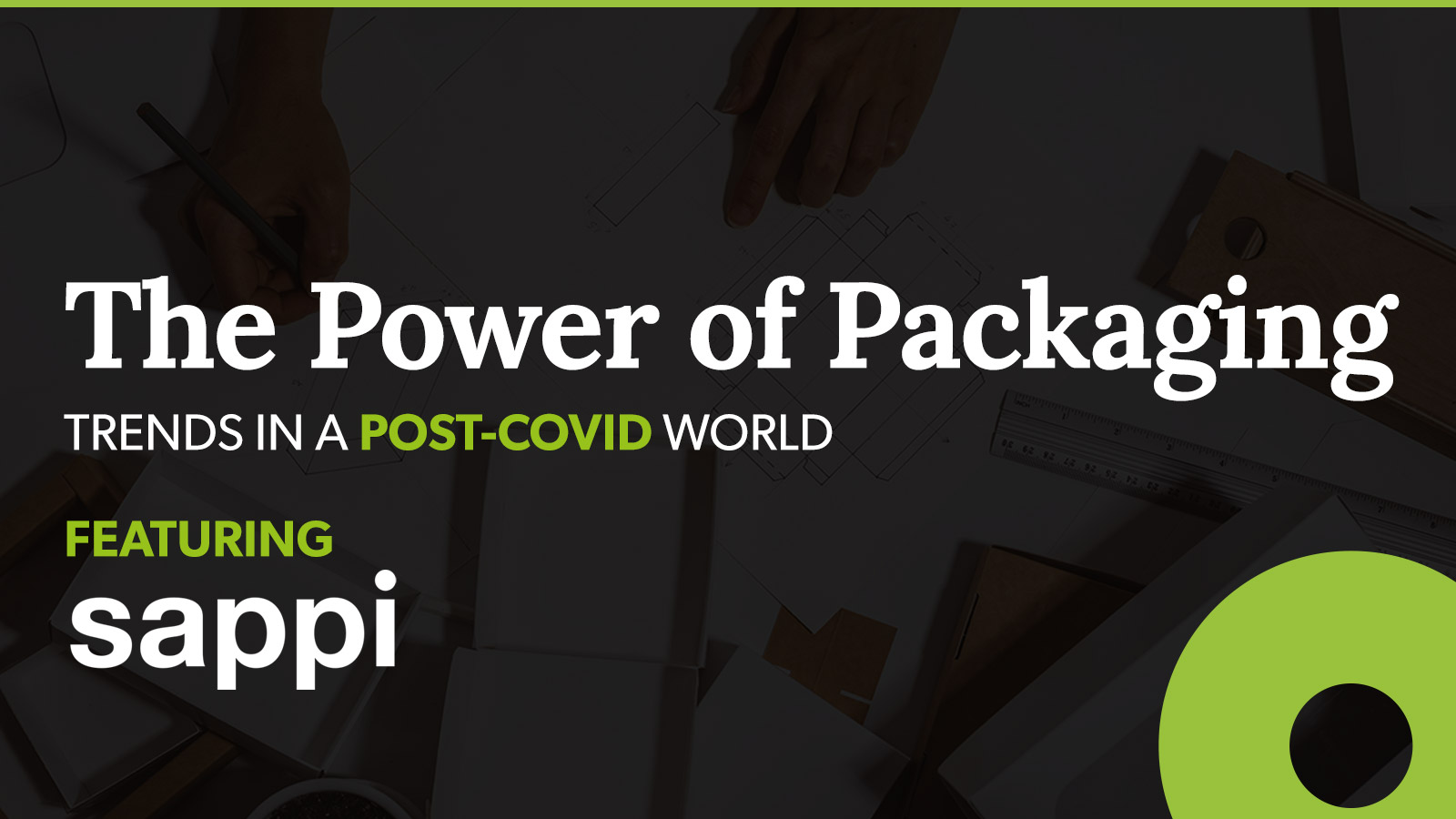 Packaging Trends in 2021 & Beyond
Packaging is at the center of the branding experience and serves as a primary way companies communicate who they are—a chance to meaningfully engage with consumers. The methods to do so are constantly changing, a truism highlighted by 2020.
In the Power of Packaging: Trends in a Post-COVID World, a recent webinar, industry leaders Oliver Inc. and Sappi North America discussed the packaging industry in 2021 and how the COVID-19 pandemic has influenced trends.
You can access a recording of the webinar here or by filling out the form at the bottom of this page. If you're not convinced yet, read some of the highlights below.
An Increase in Sustainable Packaging & Messaging
It's been long accepted that most consumer decisions happen at the shelf. If you appeal to this impulse shopping, consider how meaningful your packaging can be if it highlights your commitment to sustainability.
That behavior is in part why we're seeing carbon labeling showing up on more products, in much the same way nutritional information is standard to food packaging. For example, brands are including sustainability logos, such as Forest Sustainability Council (FSC) and Sustainable Forest Initiative (SFI), that speak to eco-conscious consumers.
The reason? Consumers, increasingly, value sustainable products and packaging. In fact, more consumers are willing to pay a premium for more sustainable products. This has coincided with a growth in sustainable packaging: Kathy Haynes of Sappi shares, "a packaging study done by L.E.K. Consulting concluded that over the next two years, there will be a 40% increase in sustainable packaging."
Just saying your products and packaging are sustainable doesn't make it so, though. Notably, in an attempt to ride the green trend, some brands are misleading consumers by utilizing labels that suggest products are sustainably sourced or produced when in reality they are not. These imposters tend or rely on generic visuals that say "Certified," "Climate Friendly," or "100% Eco Friendly."
Consumers are advised to look for credible third party certifications, such as FSC, SFI and PEFC.
E-Commerce: A Rise in 'Ships in Its Own Container' Packaging
Given how much time consumers spent inside in 2020, it's no surprise that we saw a massive boost in e-commerce.
"Consumers spent more than $861 billion in online shopping in 2020, which is a 44% increase from the previous year according to the latest Digital Commerce 360 analysis," says Sappi's Christine Chu.
Brands adjusted to this trend by moving to 'ships in its own container' (SIOC) packaging, where the primary packaging serves as the shipper. This method adds another layer to the unboxing experience by featuring branding from the moment consumers click purchase to when the packaging arrives at their doorstep. Even companies in the food industry have also rethought their packaging to accommodate this new consumer behavior.
More Informative Packaging for Self-Care Products
The tremendous amount of stress many have been under during the pandemic led to an increase in purchases of so-called 'self-care' products. Whether they're intended to improve health, sleep, beauty, or nutrition, the wellness market continues to grow in 2021 and beyond.
Just as increased attention to sustainability has led to more informative packaging, wellness brands have focused on clear messaging. They're including educational details on their packaging to guide consumers and build their own credibility.
Consumers Value Personalized Packaging
With the rise of digital printing technologies, companies now have the ability to speak directly to consumers—and they're taking advantage.
"Personalization in packaging has grown by 5.1% each year since 2017," states Oliver's Doug Doroh.
Marketers realize the importance in strengthening the relationship between their brand and consumers. Personalized packaging, especially from online settings, augments these relationships. It's a way to communicate an enhanced degree of humanity through your packaging.
"85% of marketers believe consumers expect brands to provide a personalized experience," says Doroh. "They don't want to be seen as part of a demographic, but rather an individual."
Extending the Customer Experience Beyond Packaging
Brands view packaging as a crucial aspect of their marketing efforts, not just as a vehicle in which to organize, ship, and protect their products. They're extending customer engagement beyond the packaging.
For example, QR codes are now used in a variety of ways to enhance the consumer experience, including the use of augmented reality for 'try before you buy.'

QR codes can also be used to help consumers better personalize how they use a particular product, such as for health and beauty items. The trend connects physical elements of packaging to customized digital features.
Packaging That Speaks: Inclusivity & Equality
Brands have responded to the social justice movements that spread across the globe in 2020.
In addition to reevaluating their DEI practices, they've implemented signs of inclusivity and equality into their packaging, such as using varied skin tones or showing support for the LGBTQIA+ community.
They know consumers are quick to support brands whose values match their own and avoid those that fall short as it pertains to DEI.
Watch the full webinar to see the specific ways brands exemplify these trends. And contact us to find out more about how you can implement packaging strategies to appeal to consumers in 2021 and beyond.
Webinar Recording
The Power of Packaging: Trends in a Post-COVID World
Topics