Oliver Printing Becomes Oliver Printing and Packaging Co., Launches New Website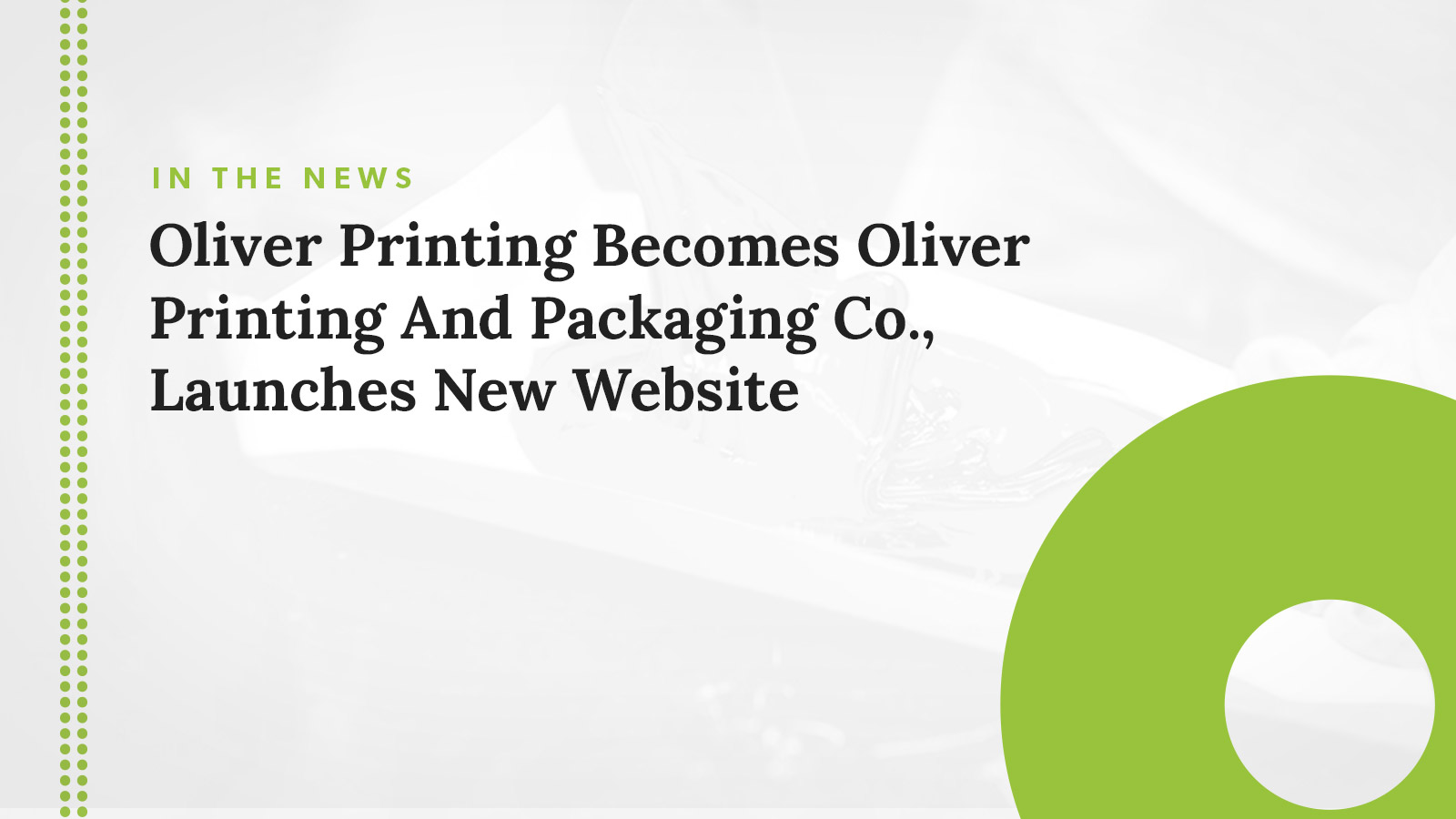 September 9, 2016
New Name and Website Reflect Expanded Core Services, Refreshed Focus.
Ohio-based printing company Oliver Printing has made a considerable investment in recent years to adapt to the dramatically changing printing industry, including upgrading equipment and expanding facilities and capabilities. Today, the company has a new name and a new website that better communicate its core capabilities as a full-service printing and packaging solution provider. The re-branded Oliver Printing and Packaging Co. also more accurately reflects the services that it has been providing clients for several years.
The name change follows a 5,000-square-foot facilities expansion, which includes a structural design center for the production of dimensional marketing materials and packaging; the addition of new, state-of-the-art printing and packaging equipment; and acquisition by Chicago-based Pfingsten Partners, LLC, an operationally driven private equity firm focused on long-term value creation.
"Our new name reflects the next evolution of our company as we look to address the emerging and expanding needs of our current and future customers," said George Oliver, president, of the company founded by his great-grandfather in 1924. "The levels of quality and service provided to our customers have always exceeded their expectations, and they can anticipate that same treatment from us and our packaging solutions." Oliver Printing and Packaging Co. serves customers across the health and beauty, consumer goods, financial services, higher education, building products and specialty food and beverage end-markets.
Accompanying the name change, Oliver Printing and Packaging Co. debuted a revamped website that showcases its growing portfolio of unique production capabilities, packaging, and marketing collateral at oliverprinting.com. The website also includes design templates and streamlined file-submission features, while providing a user-friendly interface for customer inquiries and quotes.
"We are very excited for our customers to try out our new website," said Oliver. "We've improved the overall user experience. It's not only faster and easy to use, but it offers design ideas, and, of course, highlights the quality of our work that customers have enjoyed for generations."