Oliver Inc. Recognized at National Packaging Design Competition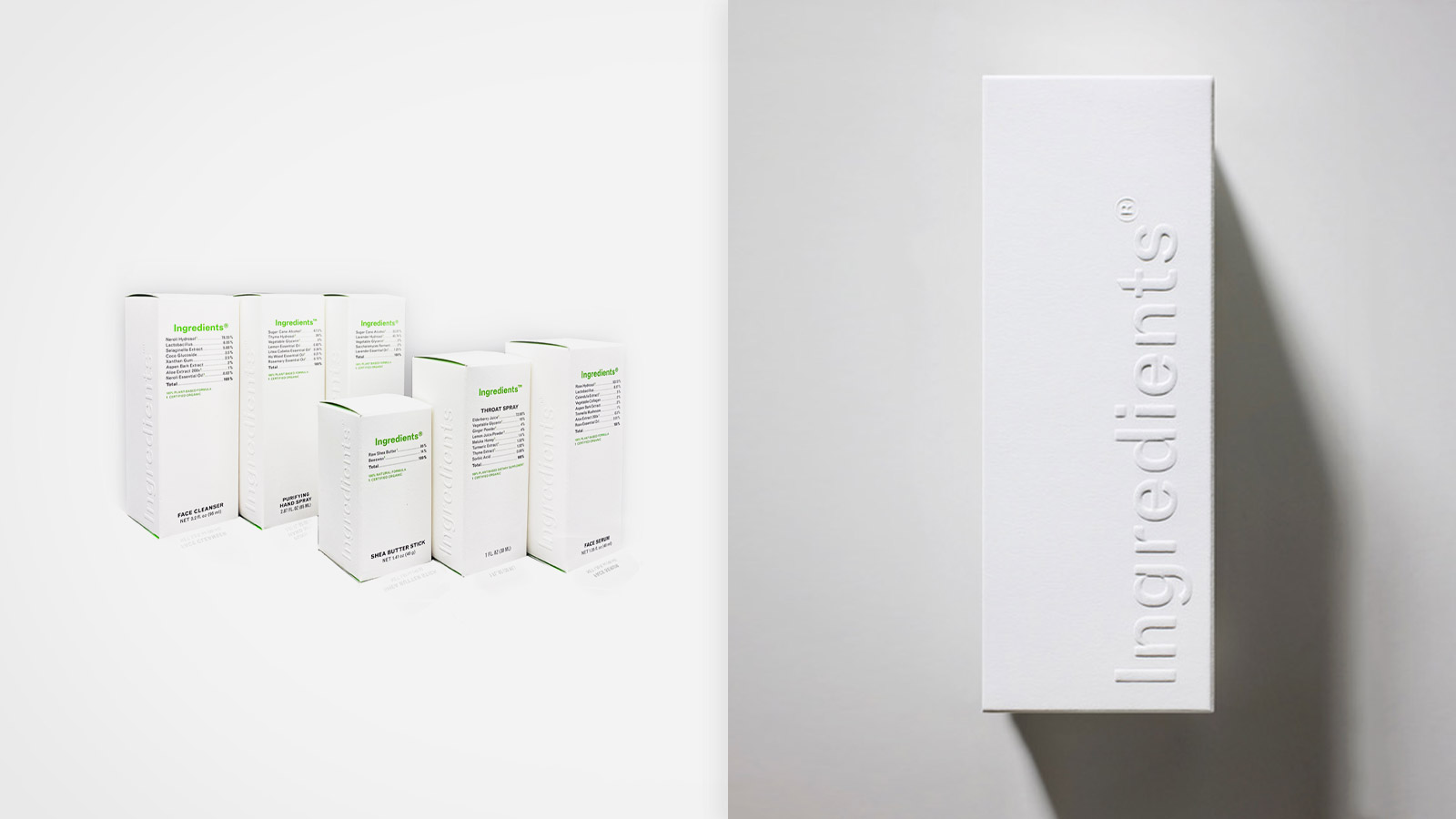 December 2, 2021
Oliver Inc. recently took home an Excellence in Packaging Award at the Paperboard Packaging Council's (PPC) 78th annual North American Paperboard Packaging Competition. The designs recognized in PPC's competition represent some of the best folding cartons and rigid boxes manufactured over the past year.
Oliver's award came from the company's work with Ingredients®.
Ingredients®, a health and wellness brand of all-natural products, believes in "radical transparency" so much that a list of each product ingredient is front and center on the principal display panel. This area is usually reserved for product brand names and graphics on most packages, and ingredients are relegated to the back. But when a company is passionate about consumers knowing what they put on and in their bodies, the ingredients are critically important.
Beyond what's in the product is learning what materials are used in the packaging. The company focused on FSC® certified, responsibly sourced paperboard, a commitment to sustaining a healthy forest environment. This choice of packaging material reflects their core tenet, "plants are our partners for life."
"On behalf of the Paperboard Packaging Council, I congratulate all of this year's deserving winners," said Ben Markens, President of PPC. "To be recognized in our competition is a feat, demonstrating mastery in design, manufacturing, distribution, shelf presence, and much more. It is a true stamp of excellence."
Oliver Inc. has been recognized with numerous packaging awards for the company's creativity and innovation in a variety of markets including health & beauty, pharmaceuticals and vitamins, confectionery, food, promotional packaging, and specialty packaging for fragrances.
"We are seeing brands push the boundary on traditional decorating techniques in the health and wellness market," says Doug Doroh, Vice President of Sales and Marketing at Oliver. "This is especially true in the all-natural products category where new products are rapidly entering the retail space and are looking for ways to stand out versus the competition. The blind emboss of the Ingredients logo and the subtle pop of green on the inside of the carton is a great example of how brands are keeping things simple, while still providing an elevated appearance on the shelf."
To learn more about Oliver Inc. visit www.oliverinc.com
About Oliver Inc.
Oliver Inc. is a leading provider of highly customized, quick-turnaround, packaging and marketing collateral solutions. Known for its white-glove approach to customer service, the company provides a turnkey platform from design to fulfillment, simplifying complex requirements with consistent on-time, on-budget, ultra-high-quality products and services.
For additional information, contact Doug Doroh at ddoroh@oliverinc.com or call 330.425.7890.
About North American Paperboard
Now in its 92nd year, PPC is the North American association for converters of paperboard packaging and their suppliers. PPC works to grow, promote, and protect the paperboard packaging industry while providing its members with resources and tools to compete successfully in the marketplace. For more information, visit www.paperbox.org.