Oliver Inc. Launches New Brand Identity and Website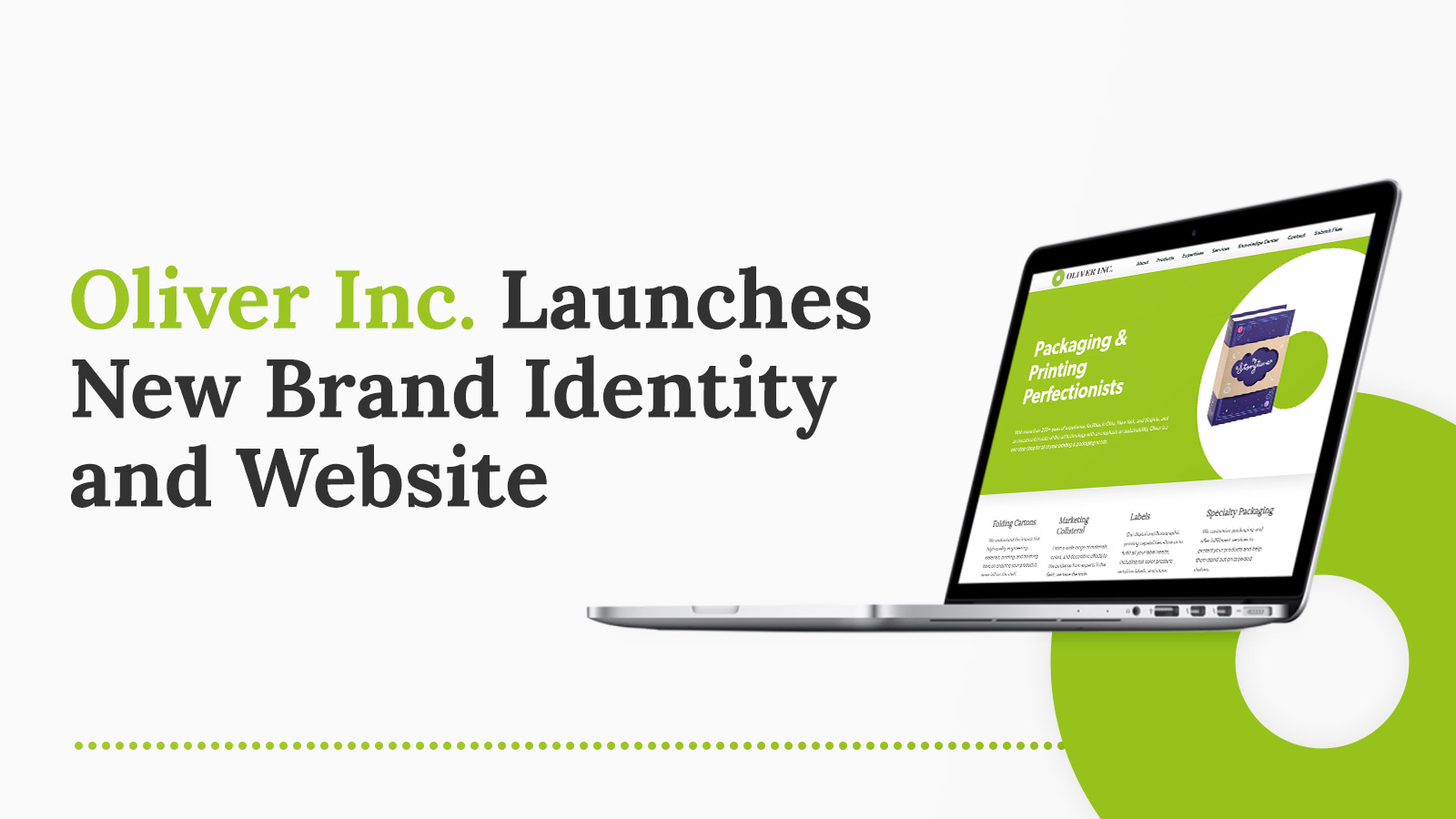 October 7, 2020
Oliver Inc., a leading provider of highly customized, quick turnaround, packaging and marketing collateral solutions, is proud to announce the launch of a new brand identity and website.
We are taking our three individual company identities: Oliver Printing & Packaging, DISC Graphics, and Pohlig, and combining them under the Oliver Inc. corporate name, a change that will be reflected with a new website (oliverinc.com) and updated social media pages.
The new branding uniquely positions Oliver in an underserved market. With a wide range of capabilities in its three locations, not to mention more than 250 years of printing and packaging experience, Oliver has the scale and redundancy of a large shop while retaining the flexibility and customer service of a small one.
"This is an exciting step for our company as we introduce our new brand identity and website. It was a very natural evolution for Oliver, DISC, and Pohlig, which have long shared the same culture and core values," said Dan Rodenbush, President & CEO of Oliver Inc. "Though our look is different and might come with an adjustment for some customers, the passion and commitment to excellence won't change as we move three esteemed brands under the Oliver umbrella. We look forward to continue delivering printing and packaging solutions of the highest quality to our clients."
Read more about the NEW Oliver Inc. below.
Oliverinc.com
The new Oliver website communicates the mission and quality that sets Oliver apart from its competitors. OliverInc.com serves as a centralized hub where visitors can learn more about Oliver's services and find educational resources about all things consumer printing and packaging in a friendly and engaging environment. Green is featured prominently with coral and dark blue accents providing a color contrast that pops.
The New Logo
A subtle shift from the Oliver Printing & Packaging logo, the latest version still features the signature 'O.' Bold and unmistakable, it captures Oliver's full circle approach to everything it does. From the first interaction to the finished product, its team brings expertise and care to every stage of the printing journey. The tagline, 'Creative Packaging Solutions,' speaks to Oliver's commitment to producing reliable, engaging packaging and print solutions that drive sales and ensure peace of mind by addressing customers' pain points.
Marketing Materials
Oliver will supply its sales staff with new brand collateral including sample kits, pocket folders, proofing stickers, quoting forms, stationery, business cards, and more. Customers will receive the same great service and attention—just with an updated look.
History of Oliver Printing & Packaging
With almost a century's worth of experience, Oliver Printing & Packaging has maintained a "say YUP!" service approach while becoming a leading provider of highly customized, quick turnaround packaging and marketing collateral solutions. Known for its white-glove approach to customer service, the company provides a turnkey platform from design to fulfillment, and simplifies complex requirements with consistent on-time, high-quality products and services.
History of DISC Graphics
DISC Graphics celebrated 50 years of award-winning products and service in 2019. DISC has produced award-winning folding cartons, labels, and specialty packaging under strict quality standards in compliance with ISO, cGMP, and best-in-class quality requirements. Its focus on continuous improvement and the application of the latest print and finishing technologies help our customers' products stand out from the competition. Oliver acquired DISC in January 2019.
History of Pohlig Packaging
Founded in 1866, Pohlig Packaging has supplied folding cartons, laminated micro-flute and point-of-sale packaging to almost every type of packaging end-user. Known for technical packaging expertise, quality-driven processes, and focused customer care, the company is dedicated to the proposition that good packaging creates value. This is achieved by working closely with each customer to ensure harmony between structure and graphics while staying focused on each project's objectives. Pohlig joined the Oliver family in August 2017.
For additional information, contact Doug Doroh at ddoroh@oliverinc.com or call 330.425.7890