Insights: Articles & Resources by Oliver Inc.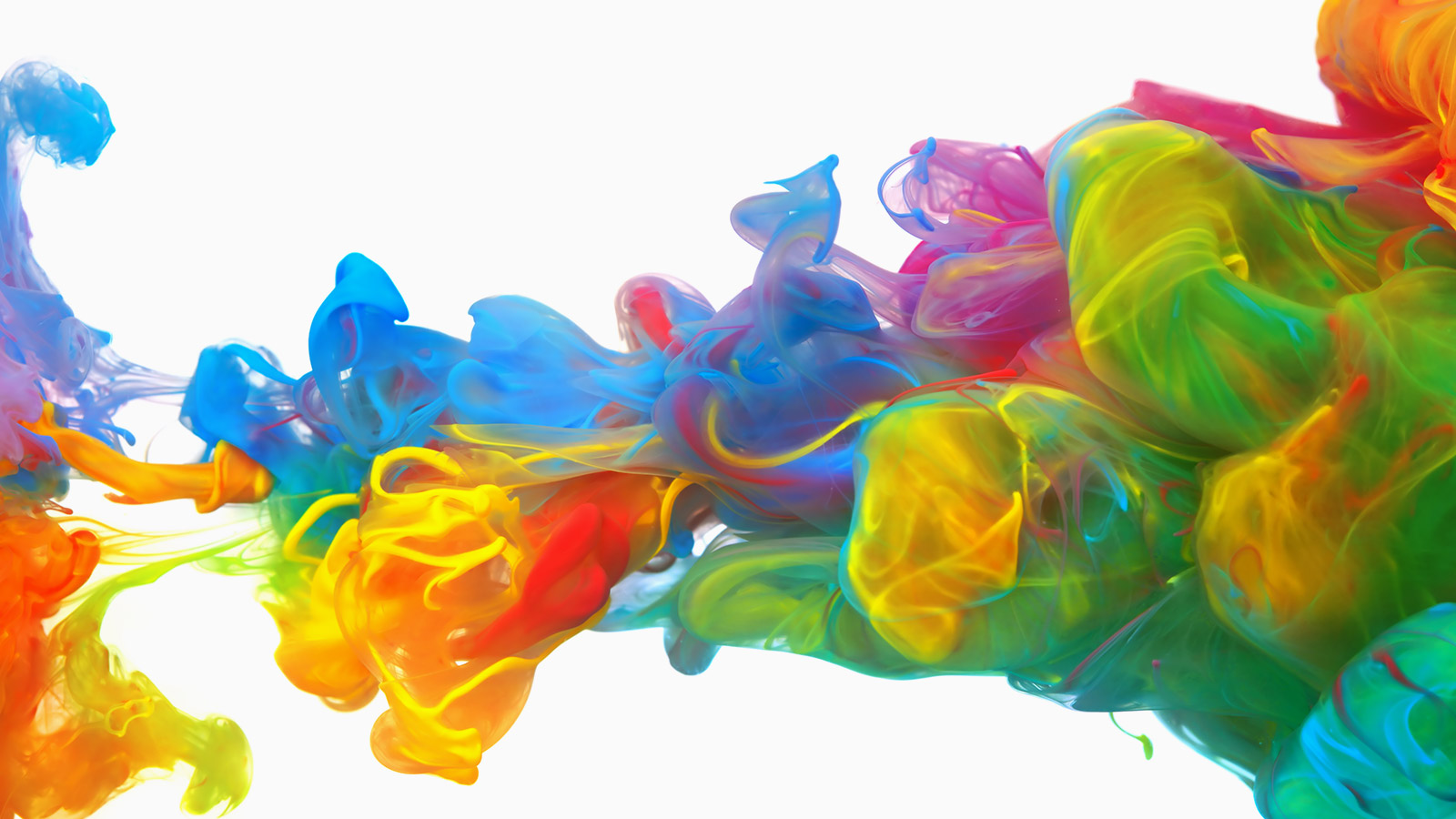 What Is Extended Gamut Printing?
It's fair to say that brands are particular.
When their names adorn something the details have to be just right, from the logo to the fonts and colors. The last of these three can be tricky, however. With a wide array of shades and vibrancy, it's not always a simple thing to match the hues of a digital image in an efficient way—unless you have access to extended gamut printing.
Achieving consistent and vibrant color historically required brand owners to specific spot colors, adding to overall packaging cost. With new extended gamut (EG) color formulas, printers can reach more than 90% of Pantone Matching System (PMS) colors with greater accuracy than the conventional four-color process. Many brand owners narrow the allowable color shift from the spot color standard to a ΔE of <=2.8, which can be realized on 76% of EG colors.
Extended gamut printing, sometimes referred to as expanded gamut printing, features the run of CMYK (aka four-color process) plus green, orange, and violet. Although extended gamut printing has been around for decades, what is relatively new is the Pantone EG Color Guide that now gives the industry a clear standard to follow. As a result, printing companies have found great success matching colors with the extended gamut.
It's not only practical for any kind of printing—on folding cartons, labels, and marketing collateral—but it's also much more cost-effective than printing with spot or PMS colors.
Here's what you need to know about extended gamut printing.
The Advantages of Extended Gamut Printing
Extended gamut printing presents advantages for printers and customers alike, mostly as a more efficient alternative to printing with spot colors.
When printing with spot colors, printers have to specially formulate inks to match digital files. Some brands prefer this because it gives them more color control, but it's a time-consuming process. In addition to mixing inks, the printer has to get up to color between each run.
This leads to excess inks and printed waste, as well (which runs counter to sustainable packaging design principles).
As the technology has improved (extended gamut printing grew in popularity in the late 20th century and can now simulate more than 1,800 spot inks), companies have been able to replicate the quality of Pantone colors at lower costs.
The benefits cover the entire printing process. Instead of physically mixing custom inks, printers digitally pre-mix them during pre-press. They can also use extended gamut printing in combination runs. You get consistent, quality coloring, in a shorter amount of time.
Printers save money on inks, labor, and reduce waste, which results in better rates and shorter lead times. You get the folding carton, labels, and printed collateral you want at a lower cost without sacrificing quality.
Notably, extended gamut printing has been particularly beneficial for printing private labels, a popular trend in pharmaceutical packaging.
Extended Gamut Printing for Private Labels
Private labeling entails a manufacturer agreeing to produce an exclusive variation of their product for a retailer to sell under their own brand. This enables private label products to compete with similar name brand pharmaceutical products on the shelves. However, smaller retailers hadn't really been able to compete until extended gamut printing came along, making faster print runs possible at lower costs, without compromising the quality of labels.
Similarly, white labeling involves a manufacturer producing a non-exclusive product available for various retailers to repackage and resell under their respective brands. Extended gamut printing has been a game-changer for manufacturers because it gives them the ability to simultaneously print packaging for multiple brands at the same time, without bloating production costs.
To compete, white or private label OTC products tend to mirror the packaging designs and visual cues employed by national brands. The more precise the color match, the more they are able to borrow from the branding strength established by name brands.
With the recently developed Pantone EG Color Guide, seasoned manufacturers can now utilize EG for near-exact color matching for private or white labels, while reducing costs and expediting their print runs.
Oliver Is Pantone Certified: What That Means for You
Although extended gamut printing can now produce near-exact matches of almost all digital images, it doesn't always apply. For one, even though there are more than 1,800 color options, there are still some colors that are unable to be matched using EG. These include some on the PMS color chart, pastels, and highly fluorescent pigments.
As mentioned above, some brands prefer printing using their spot colors because of the control it gives them to keep their materials as consistent and exact as possible. (Some have tied their brand to a certain color, such as Coca-Cola Red, the company's "second secret formula.") Then there are decorative effects—metallic inks that hold their color over time and add luster to your folding cartons—that fall outside extended gamut printing.
All of these considerations make it so important to work with an experienced, qualified printer, such as Oliver. Among the many internationally recognized printing and packaging certifications we've earned—including for sustainability—we continuously invest in the training and technology necessary to remain a Pantone-certified printer.
Taking a very human-centric approach to design, Oliver is a consistent companion, from the earliest discovery conversations and ideating your design, to proofing and production. We're a one-stop shop with the most up-to-date extended gamut printing technology, for both your large and small print runs.
With several facilities throughout the United States, you can easily stop by our operation at any time throughout the process, whether it's to see our precise color matching method firsthand or just to say hello. That's one of the major advantages of collaborating with a domestic printing and packaging partner.
We'll talk you through all of your printing options, highlight the effectiveness of our extended gamut printing capabilities, and give you the most cost-effective solution for your next packaging project.
Oliver has access to more than 1,800 colors with PANTONE® Extended Gamut and can meet brands' allowable color shift from the spot color standard to a ΔE of <=2.8 on 76% of EG colors. Ask us how we can deliver near-exact matches for images, logos, and colors using the latest printing technologies.
Topics