Insights: Articles & Resources by Oliver Inc.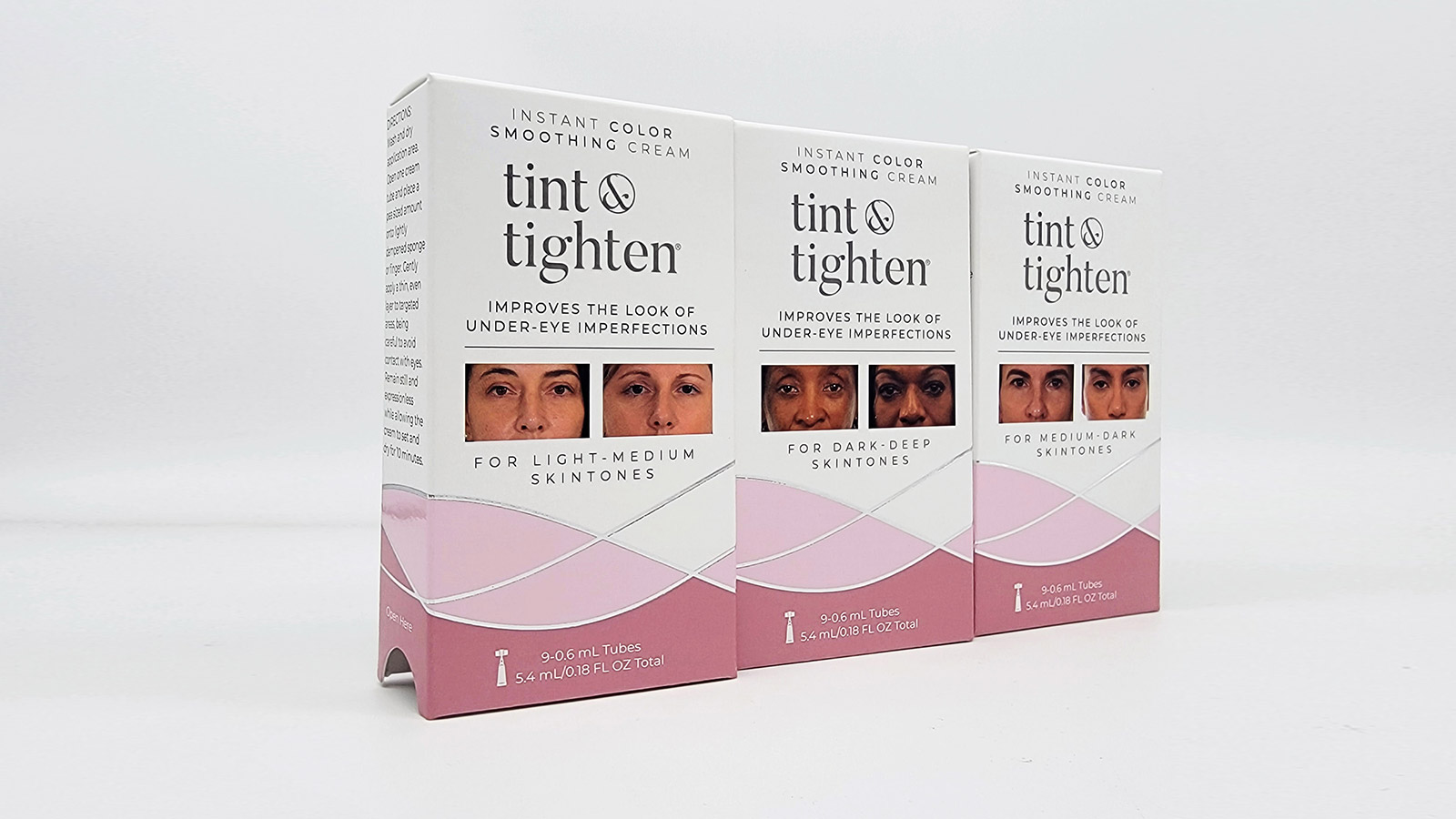 Interactive Packaging & Other Cosmetic Trends That Delight Customers
Consumers more and more expect to be wowed by not only your products, but even your packaging design, as well.
Innovations in interactive packaging are one of the more recent developments employed by pioneering cosmetics companies used to delight customers.
Combine these inventive designs with savvy decorative effects and a commitment to sustainability, and you can expect a major increase in brand affinity.
Interactive Packaging for Cosmetic Brands
Today's consumers are no longer satisfied with plain packaging.
They want to connect with your brand and products through digital channels and creative packaging design. That's why interactive packaging is a great way to enhance customer experience and amplify brand engagement.
Interactive packaging can be informative, entertaining, or offer consumers additional functionality.
Connected packaging, for instance, uses design elements such as QR codes, hashtags, and barcodes to link the physical product with the online world. For example, a QR code can direct your customer to a website where they vote on which scents they want featured in next season's cosmetic line. Or, a hashtag can invite them to join a social media campaign where they show off the activities they enjoy while wearing your cosmetic products.
You may also employ augmented reality that enables consumers to try on different shades of makeup or see how your beauty product looks on different skin tones.
Interactive packaging can also be educational. It can help consumers learn more about your cosmetics by providing access to videos, instructions, or apps. Makeup tutorials are ubiquitous on social media. Why not team up with an influencer who showcases which of your products are part of their beauty regimen?
Interactive packaging can be incredibly functional, as well. Innovative folding patterns can be employed so consumers use your packaging to help store other cosmetic products after the unboxing experience, for ease of use.
Be creative and have fun with it.
Prioritizing Sustainability
Consumers care about the planet and want to buy from cosmetic brands that do the same.
That's why more and more beauty industry leaders are taking action to improve their environmental, social, and governance (ESG) performance. According to a 2022 report by PricewaterhouseCoopers, a global professional service network, ESG initiatives are expected to grow by 84% by 2026, reaching $33.9 trillion.
This means that you need to take sustainability seriously in your business, especially in packaging. You can do this by using right-size packaging principles; choosing renewable alternative substrates such as hemp, cotton, casein protein, sugarcane bagasse, post-consumer recycled paper, and paperboard from responsibly managed forests; sourcing locally; and reducing your carbon footprint.
It's also important to communicate your sustainability efforts to customers through effective packaging messages.
For example, you can use visual cues to show that your packaging has been certified by nonprofit organizations such as Forest Stewardship Council (FSC), Sustainable Forestry Initiative (SFI), or Programme for the Endorsement of Forest Certification (PEFC).
And, of course, the so-called "clean beauty movement" is ubiquitous at this point.
Consumers are shifting toward use of safer and more natural alternatives, and moving away from harmful ingredients once found in conventional beauty products, such as parabens, synthetic fragrances, sodium lauryl sulfate (SLS), phthalates, artificial colors, formaldehyde, aluminum compounds, hydroquinone, oxybenzone, triclosan, refined petroleum, talc, and butylated hydroxyanisole (BHA).
If your brand embraces the clean beauty movement, then make sure consumers know it. As with your sustainability efforts, your packaging should communicate the ways in which you avoid harmful ingredients and utilize more organic or natural alternatives.
Put that on your packaging.
If you don't prioritize environmental sustainability in your company, you're not only harming the planet, but your business, as well. Consumers notice and appreciate the brands that make positive impacts in their communities.
Eye-Grabbing Decorative Effects Delight Customers
Integrating eye-catching visual features into your packaging design isn't anything new, obviously. But there are a few decorative folding carton touches cosmetics industry leaders are using with their beauty products.
Color Blocking
Think strategically.
Color blocking is a powerful tactic for standing out on the shelf. By choosing packaging colors that contrast well with those used by other cosmetic companies, you're one move ahead of the competition.
Embossing & Debossing
Both embossing and debossing can create a textured and dimensional effect on your folding cartons. Embossing raises a design from the surface of the carton, while debossing sinks a design into the substrate.
You can use either technique to create bold patterns, from simple geometric shapes to intricate designs. Embossing and debossing give cosmetics packaging a touch of sophistication that goes a long way in increasing consumer appeal.
Vintage Design
A vintage look can also work well for your cosmetic brand, depending on what you want to convey. This can create feelings of nostalgia, flawlessness, or authority that come with having a long history. For example, look at this carton design from LilyAna Naturals, a skincare company that uses local ingredients.
Spot UV Arrangements
Spot UV is a popular technique in printing that creates a glossy effect on certain parts of a folding carton, a feature common to luxury beauty products. You can use this technique to make intricate patterns or emphasize particular elements of your design.
It not only makes your folding cartons look more elegant and attractive to consumers, but spot UV further protects your design from damage and scratches.
For example, beauty brand Tint and Tighten uses spot UV patterns and embossing to give their folding cartons a refined quality.
Reticulation
By creating a raised and tactile effect on folding cartons, reticulation manufactures a more four-dimensional experience for cosmetic consumers, providing an additional layer of intrigue.
It also pairs well with different coatings to engender your folding cartons with additional protection from nicks and dents.
Minimalist Patterns
Noisy packaging design can be off-putting to some cosmetics consumers, particularly when encountered in crowded retail aisles with loud visuals employed by many beauty brands.
To remedy this, a more minimalist approach can, counterintuitively, draw more attention. Simplicity matched with elegance has a profound way of outshining the competition.
This isn't to say that ornate designs should be altogether avoided. Rather, minimalist packaging's appeal resides in the way it centers consumer attention on the information they desire the most. An unencumbered folding carton design clarifies your values, bringing into focus what generates brand loyalty.
Again, smart design is about contrast. If most of your competitors rely on busy packaging visuals, a minimalist look will really grab consumers' attention.
If your cosmetic brand hopes to delight customers, then integrating the proper blend of decorative effects with interactive packaging and sustainability is a great foundation to layer upon.
There's a lot that goes into effective cosmetic packaging design, but a well-established printing and packaging partner should be able to guide you through the entire process, from ideation and design, to printing and fulfillment.
Oliver is a printing and packaging firm with more than 260 years of combined experience. Contact us today to learn more about how interactive packaging and sustainability can strengthen your cosmetic brand.
Topics