Insights: Articles & Resources by Oliver Inc.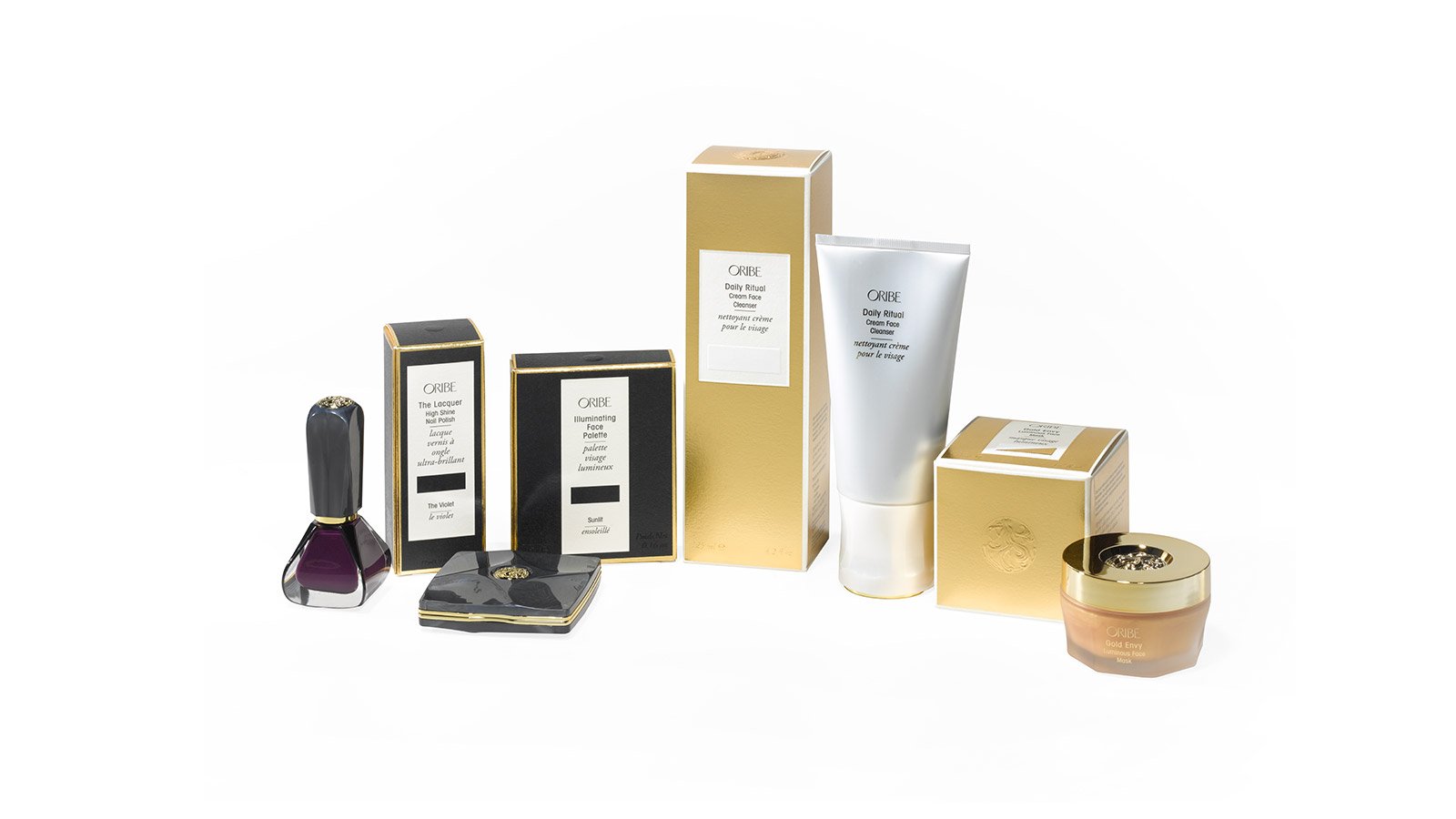 How Packaging Can Add Value to Your Products
The well-established four Ps of marketing—product, price, place and promotion—guide brands' initiatives, distinguish them from competitors, and boost sales.
Well, there's another related word beginning with 'P' that can't be overlooked in marketing: packaging.
Packaging serves practical purposes for protection and storage, but also a key role in communicating your brand and catching the eyes of customers. After all, it's often the first thing they see when considering your products. If you believe in the quality of what you're selling, give it packaging to match.
So how can you add value to your products by elevating packaging? There are a few ways. You could incorporate decorative touches—from specialty coatings to advanced techniques, such as a foil stamping and embossing combination—to help your products stand out on crowded shelves and in e-commerce settings. You could utilize sturdy material to convey importance and leave consumers with something—usually a box—that they'll continue to use long after they're done with the products themselves. You could mix in physical design elements and unique openings to give recipients a complete unboxing experience.
These details leave an impression on consumers that will have them singing your brand's praises and returning to your products.
Decorative Effects
'Don't judge a book by its cover' is sage advice, but most brands don't have the luxury of hoping customers adhere to it. One survey found that 72 percent of Americans agree the design of packaging influences purchases.
You could have the greatest product in the world, but without eye-catching packaging, consumers might walk or scroll right by it.
Decorative effects add value in different ways. They can boost sales. They can position your products as 'luxury' items, and they can support your marketing efforts: Your customers might be inclined to share a cool folding carton on their social media channels.
Here are just some of the decorative touches you should consider.
Coatings & Laminates
Coatings and laminates add a layer of protection to your packaging. They increase the strength of the material and help prevent scratching, abrasions, and manipulations to showcase your products at their best.
They also look great and influence how customers view your offerings. Gloss coatings add vibrancy and shine. Matte finishes bring a touch of luxury by reflecting light. Soft-touch coatings and laminates are popular for health and beauty brands, particularly for skincare products: The feel of the packaging is evident to the eye and encourages consumer interaction.
You can also apply a coating to a specific area of your packaging. An example would be adding a spot gloss coating on a matter finish carton to make a logo or wordmark pop.
Foil Stamping
Foil stamping brings a metallic flash to your folding cartons. You can highlight a logo or script, or combine it with other decorative elements such as embossing or a spot coating. This option is popular for high-end products and packaging for gift sets or special occasions like brand launches or anniversaries.
Debossing & Embossing
Add depth and dimension to your packaging with these effects. Your logo can literally pop off the folding carton with embossing, or let particular details stand out with debossing. Both can be combined with coatings and foil stamping to really create a unique packaging offering.
Although these decorative effects distinguish your brand, they're hardly the only graphic considerations. Detailing, consistency, vibrancy, and specialty inks all factor in producing eye-catching packaging. If you have access to extended gamut printing, a cost-effective method to match specific brand colors without spot-inking, that's even better.
It also takes a printing and packaging partner with the expertise, resources, and capabilities to deliver a combination of effects right for you.
Design Elements
While decorative effects give your products a visual appeal, the physical design can't be overlooked. It influences how your customers perceive your packaging, not to mention it's an important part of the unboxing experience.
Design considerations start with the materials. For example, consumers associate sturdiness with importance. Therefore, you'd opt for a rigid box when promoting a specialty item or celebrating an occasion. Rigid boxes also have strong upcycling value. That gives your well-branded packaging an opportunity to stick around long after the products it holds are used.
For environmentally friendly items, you could select a tree-alternative material to reflect sustainability efforts: a hemp-based paperboard or one made of sugarcane bagasse, to name two. These can retain their natural look that will immediately appeal to green-driven consumers' sensibilities.
Beyond the materials, you could play with shape or windowing, the latter giving would-be customers a glimpse at the product before they open in.
Then there's the aforementioned unboxing experience. Clever openings, inside printing, and marketing collateral (in the form of a commemorative card, stickers, or more) add layers that will delight customers from the moment they lay eyes on the packaging to the moment they open the product itself.
That effect is only achieved when you consider packaging as more than just packaging. Utilize it to send the messages you want. Elevate your brand. And work with a packaging and printing company that can fulfill your vision.
Oliver Inc. has produced award-winning, effective printing and packaging solutions for companies across industries. Contact us today to learn more about our full suite of services and products.
Topics