Insights: Articles & Resources by Oliver Inc.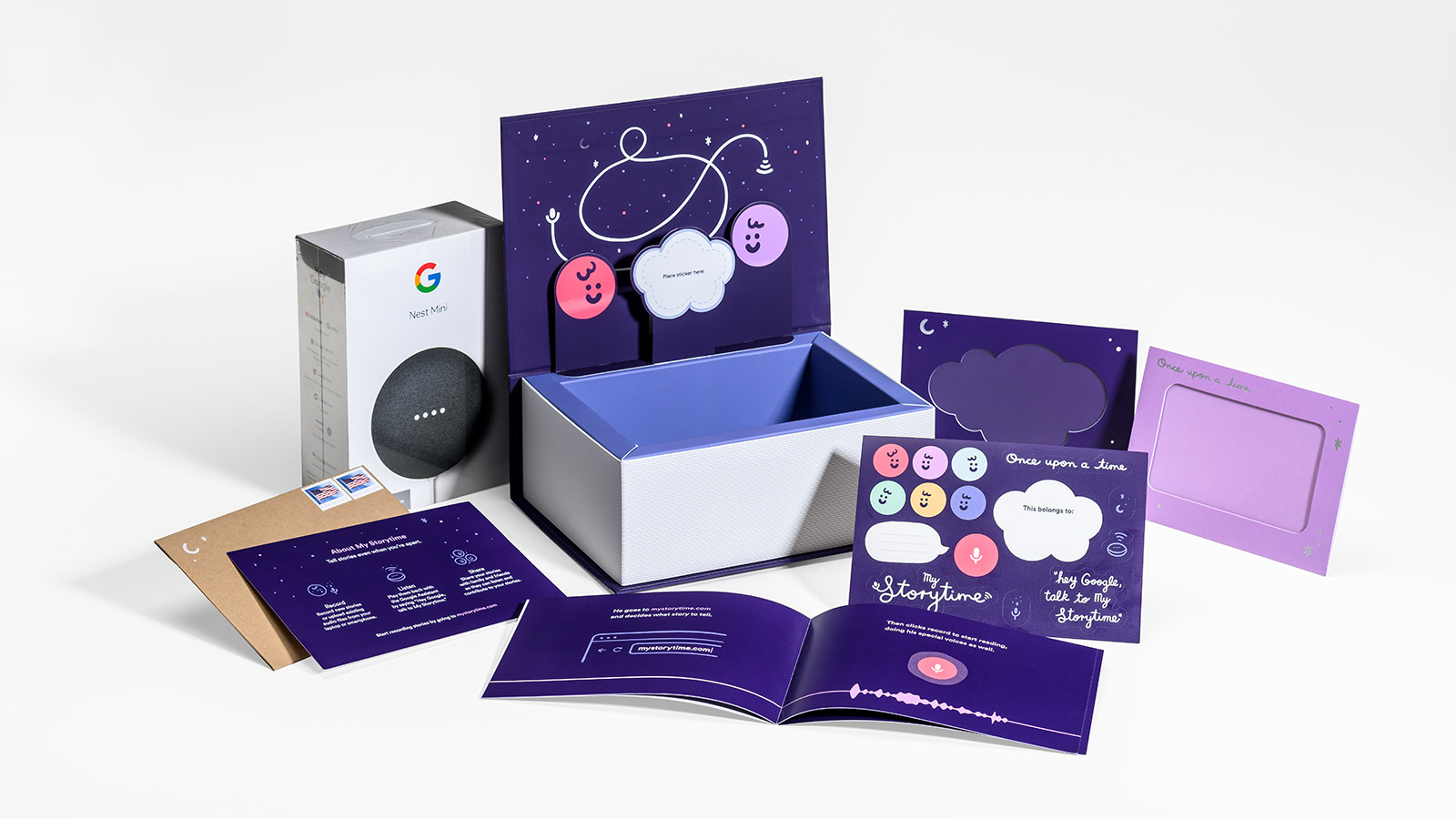 Which Specialty Packaging Options Are Right for Your Products?
Modern packaging has opened creative possibilities for your brand. Between material choices and decorative effects—including inks, coatings, foils, and more—you can truly transform a folding carton into a canvas.
Sometimes, a special occasion calls for an exceptionally distinctive take. Companies utilize special packaging when they want to tell a story or speak directly to their customers. Think gifts around the holidays, thank you sets, promotional items, or limited-run products. No matter the exact effect of the products themselves, if the packaging is done right, along with the entire experience from delivery to opening, recipients will remember the gesture.
Understanding the options is crucial to delivering that experience. Through creative structural and decorative designs, you can leave an impression on your intended audience while elevating your brand.
Here's what you need to know about specialty packaging.
Specialty Packaging Options
The right packaging is efficient, cost-effective, and helps your brand shine, regardless of its type. With specialty packaging, you can add 'creative' to that list. The customization opportunities are almost endless, with various substrates, decorative effects, coatings, and styles to choose from. It takes imagination to find a combination that works.
Before you get to the decision stage, work with your printing and packaging partner to outline your goals:
What is the objective of the product?
What are you trying to say to the recipient?
What brand elements should be highlighted?
How can the packaging aid the above?
After all, you want to deliver a unique consumer experience. Structural and graphic designs factor in that. Let's start with the former.
Setup Boxes
Focus on designs with people in mind: The graphics, scripts, and logos should be eye-catching, and the packaging should play a role in the payoff. For specialty packaging, the setup box, also known as a rigid box, is a popular choice.
Setup boxes are made of a denser paperboard than folding cartons. The firmness gives them a sense of strength, and, when combined with a tactile coating, can connote luxury or importance. In doing so, these leave impressions even before they're opened—think of a "This is nice" reaction, especially with commemorative items or one-off productions.
Then there's the unboxing experience. Layering builds suspense, while printed inserts can help you send a personal message: a thank you, story about the contents, or a mission statement.
If you consider all of those elements closely, you'll deliver a product that stands out on the shelf and in your customers' minds. You showed care in every detail, and they'll know it.
Laminated Small Flute Packaging
Lighter than setup boxes, but sturdy enough to provide protection, laminated small flute packaging mimics the outward look of a folding carton with minimal visible corrugations to produce an immediate visual presence. It starts with the lithographic printing process, which captures the subtleties and sharp detailing of the product's packaging. Similar to the setup box, inserts and primary packaging options can add to the product's effectiveness, and help you tell your story.
Customization
Customization comes in different forms. The first level is the structure. As a sustainable rule, you should reduce material use as much as possible, so prioritize fit when it comes to sizing. You can also play with appearance. For example, if you're sending out thank you gifts around the holidays, you might settle on a snowflake-shaped box.
Most of the customization, however, emerges in decorative effects, of which there are many possibilities:
Metallic inks to add luster or the perfect colors from the Pantone Extended Gamut
Variety of coatings to add texture to the packaging or produce a visual effect including matte finishes, glossy appearances, or raised surfaces
Combination of physical features, such as foil stamping and embossing or debossing, to add depth and luxury
Spot UV to highlight specific brand or product elements
You could also create opportunities for customers to interact, by including a well-placed social media handle or hashtag. You're proud of your product. Let your customers brag for you.
Tell Your Story
When all the packaging elements come together, from goal to finished product, deliver a lasting impression by sending the right message at the right time.
That was the case when Google completed a special drop for its Nest. The tech giant worked with the United Service Organizations (USO) to get the smart home hub to military families with loved ones stationed overseas during the holidays. The children of these families recorded stories into the Google Nest. Google then shipped them to the military members for a one-of-a-kind, personal experience.
The box, designed to look like a book, featured a night motif, with dreamlike touches that evoked bedtime stories. Recipients opened it to find pop-up elements, a postcard, sticker sheet, booklet, and photo frames.
The 'My Storytime' kit was a hit, and reflects the possibilities of specialty packaging. With a clever combination of effects and the support of a company that executed multiple printing techniques with precision, Google showcased its charitable efforts, highlighted the breadth of its technology, and elevated its brand with a thoughtful project.
Now, that scenario is unique to a company with the technology and resources of Google, but the lessons remain. By setting goals, getting creative, and working with packaging experts, you, too, can tell your story in an impactful way.
Topics