Insights: Articles & Resources by Oliver Inc.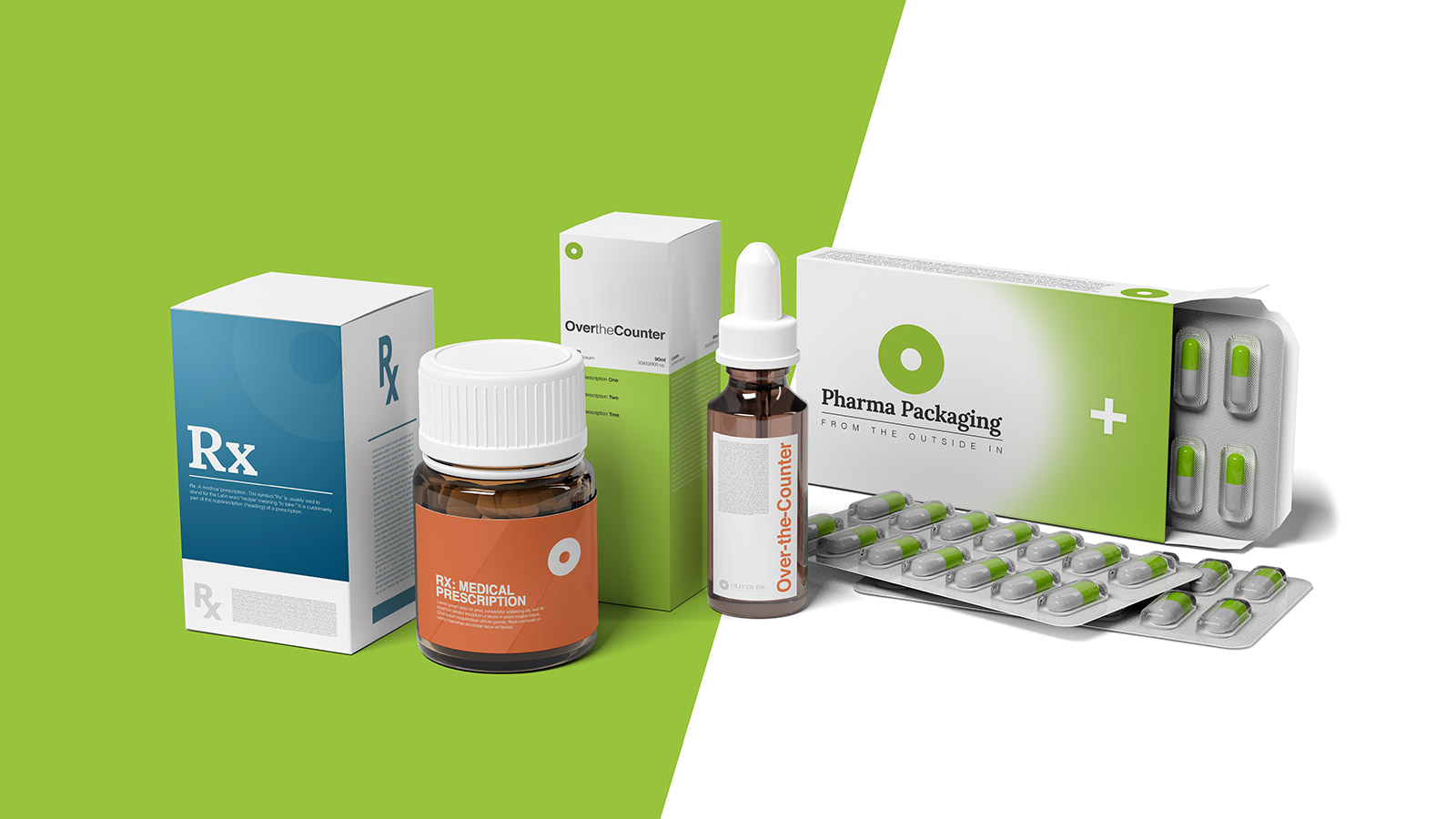 Rx to OTC: A One-Stop Solution for Pharmaceutical Packaging [W/Case Study]
Pharmaceutical packaging has its own unique set of challenges, such as including vital dosage and consumption instructions on labels. Pharmaceutical brands must balance exacting industry standards while maintaining attractive packaging.
Because it deals directly with consumers' health, the information detailed on labels must meet specific safety requirements. This ensures consumers don't abuse or misuse a product.
There are also visual packaging cues around colors often set by national over-the-counter (OTC) brands. Smaller retailer brands are wise to follow them when designing and printing for their in-house or private labels. To do this well, they rely on extended gamut printing for near-exact color matches, as seen with, for instance, what is referred to as 'daytime cold relief orange.'
These factors, among others, inspire pharmaceutical companies toward one-stop solutions found in fulfillment—partnering with a printer capable of packaging, assembling, and finishing materials all in one place. While collaborating with various teams or vendors to manage each step of this process separately is costly and time-consuming, all-in-one fulfillment is expeditious and effective.
Oliver Inc. recently faced an interesting challenge from one of its pharmaceutical customers. This company's product, previously prescription-only, was approved for over-the-counter use.
They relied on Oliver as a one-stop solution to find effective packaging. Read more by downloading the case study at the bottom of the page. Here's a summary:
The Challenge: Rx to OTC
When a prescription pharmaceutical becomes an OTC product, this creates a packaging challenge for a brand. How can all the necessary information previously handed out with a prescription product be easily included on the packaging and labeling for an OTC product? And without compromising the visual appeal or brand messaging potential on the packaging?
This is precisely the obstacle that an integrated specialty pharmaceutical company faced with Diclofenac, a non-steroidal anti-inflammatory drug that's used to treat mild to moderate pain, including signs and symptoms of rheumatoid arthritis and osteoarthritis.
The Solution: Extended Content Labels, Folding Cartons, and Fulfillment
Oliver got to work coming up with a creative solution for this company. It involved the following:

Creating a folding carton
Printing a tip-on extended content label
Adding a tip-in dosage card
Assembly and finishing
Conclusion: Use a One-Stop Solution
By working with Oliver, the pharmaceutical company was able to receive all of its packaging and printing needs in one place. That kept communication clear and, more importantly, costs low.
Download the full case study below, and don't hesitate to contact us with questions.
Topics